2022 STQRY Summit Presenters
Read more about the industry leaders bringing their expertise to you!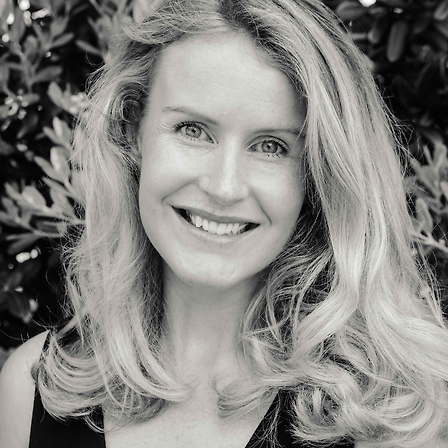 Alex Dykman, CEO & Founder, Maverick Digital
Obsessed with empowering tourism through digital, Alex founded specialist agency Maverick Digital in 2014 with the vision to help travel embrace and leverage technology. Inspired by the ever-changing nature of technology and the huge impact it is having on customer experience and distribution, Alex is excited to see how tourism embraces digital capability and understanding to spearhead recovery post-pandemic.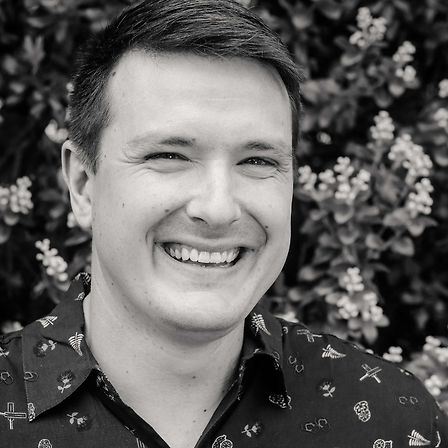 Tim Olson, Head of Projects, Maverick Digital
Bringing trailblazing online tourism experiences to life is Tim's passion – mention words like 'personalization', 'immediacy' and 'usability' and his face lights up. With over a decade helping organizations embrace technology, Tim has helped hundreds of tourism businesses thrive using digital including Hobbiton, Tourism Bay of Plenty and Destination Kaikōura. Right now, he believes there's never been a more pivotal time to embrace and leverage technology in tourism.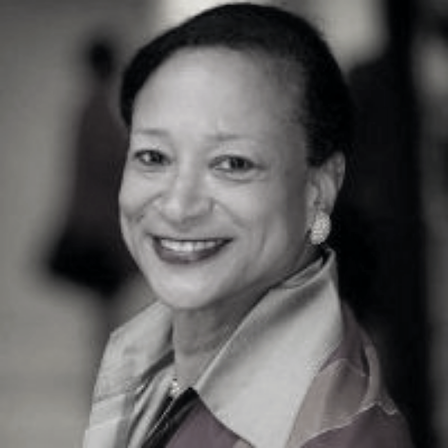 E. Renée Ingram, President & Founder, African American Heritage Preservation Foundation
Renee Ingram is President & Founder of the African American Heritage Preservation Foundation. Ingram established the Foundation in 1994 as a result of preserving her family's historic endangered cemetery in Central Virginia. She developed a free mobile app in 2020, African American Sites, with more than 1,700 sites throughout the US showcasing heritage trails, museums, military sites, national landmarks and other historic places. Ingram is currently developing a capital campaign for the African American Endangered Sites Fund, which will provide grants to eligible nonprofits to preserve and restore endangered African American historic properties and foster economic development of these sites within their respective communities.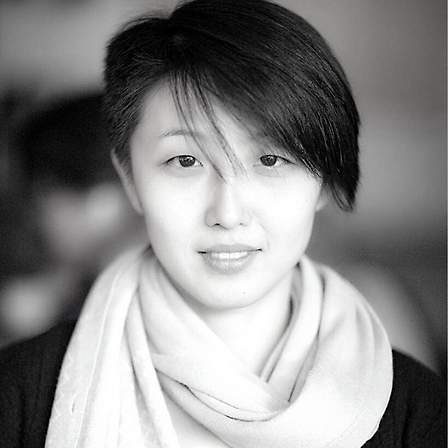 Ran Yan, Executive Director, Lewis Latimer House Museum
As the Executive Director of Lewis Latimer House Museum (LLHM), Ran Yan works to engage diverse audiences through inclusive programs rooted in African American inventor and humanist Lewis H. Latimer's legacy. Within the first 3 years of her tenure as ED, Ran more than doubled the museum's attendance and budget. She builds partnerships with community stakeholders in Flushing, Queens and various organizations across New York City. At LLHM, now a city landmark, Latimer's life story is used as a point of departure from which to examine issues of race, class, immigration and contemporary events.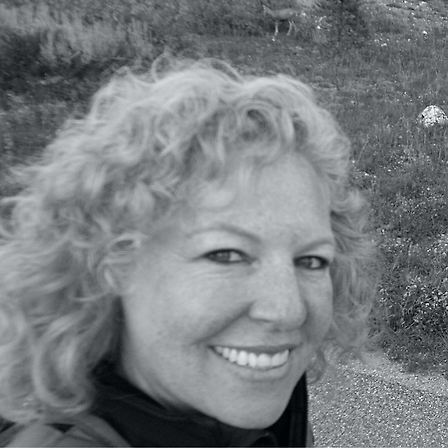 Toby Bloom, National Program Manager Travel, Tourism, & Interpretation, US Forest Service
Toby Bloom is the Forest Service National Program Manager for Tourism and Interpretation. Her portfolio includes the National Forest Explorer Mobile App; strengthening recreation economies in forest gateway communities; working with Tribes to promote authentic interpretation and responsible visitation to native heritage sites; innovative public lands and health partnerships; and working with Interpretive Associations to improve visitor experience on the National Forests. Toby believes in nature as a key aspect of a healthy life, and was the first Forest Service employee to become a certified Nature and Forest Therapy Guide in January 2019. As a Program Specialist for FS International Programs, and before joining FS, she worked with local communities to develop ecotourism projects in Latin America and the Caribbean. Toby started her career in tourism and interpretation as a tour guide through the US, Canada, and Mexico. Her master's degree is in Sustainable International Development with a focus on ecotourism from Brandeis University.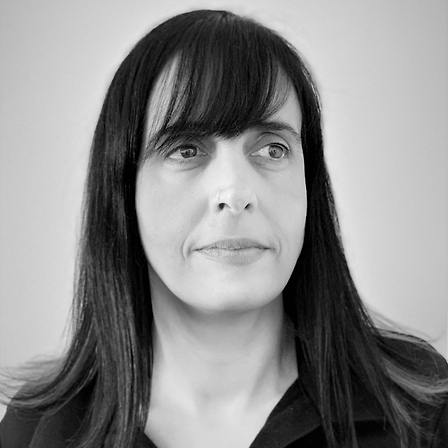 Valérie Chartrand, Senior New Media Analyst, Parks Canada
Over the course of Valerie's career, she has worked on strategic communications, planning, management and development of digital projects for the cultural sector involving national and international collaborators. In her current role at Parks Canada, she leads the deployment of mobile apps and management of the digital asset collection.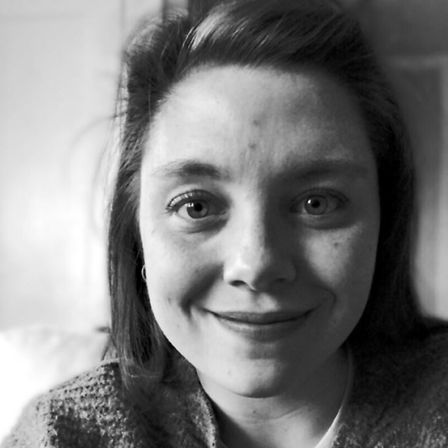 Megan Eves, Marketing & Communications Associate, Museum Association of New York (MANY)
Megan Eves joined the Museum Association of New York in December 2018 after serving as the first Social Media Marketing Specialist for the Cortland County Convention & Visitors Bureau for two and a half years. Her experience in the museum field helped the organization strengthen cultural and heritage tourism. Eves increased brand awareness and community partnerships for the CCV&B and maintained relationships with statewide tourism agencies including I LOVE NY and the New York State Tourism Industry Association. Eves creates visually engaging reports for the museum field including the 2019 State of NYS Museums, two COVID-19 Impact reports, and internal social media and programming reports. Eves works closely with the Executive Director and Marketing Committee to develop marketing strategies for MANY.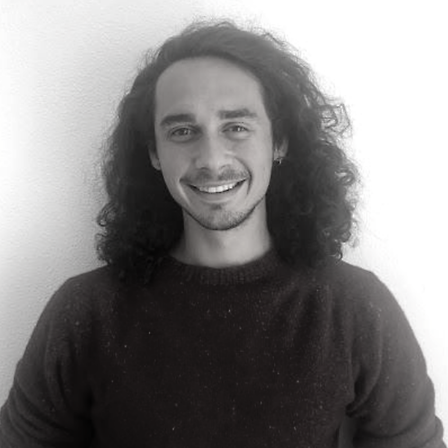 Eli McClain, Project Fellow, Museum Association of New York (MANY)
Eli McClain joined the MANY team in December 2020 as the Project Fellow for the Building Capacity, Creating Sustainability, Growing Accessibility Project. He holds a Bachelor of Arts in History and Sociology from Macaulay Honors College at Hunter College, CUNY and an MPhil in Heritage Studies from the University of Cambridge. In conjunction with his studies, Eli has gained valuable experience creating and facilitating programming for various audiences at Emma S. Clark Library, Fraunces Tavern Museum, New York Hall of Science, and Macaualy@Hunter. He enjoys pursuing cross-disciplinary research and practice and his work has been supported by fellowships at the New York Botanical Garden, Roosevelt House Institute for Public Policy, and Stanford University. Eli is looking forward to working with museums across New York State to develop innovative and engaging digital programs that change the way we think about and engage with the past and present.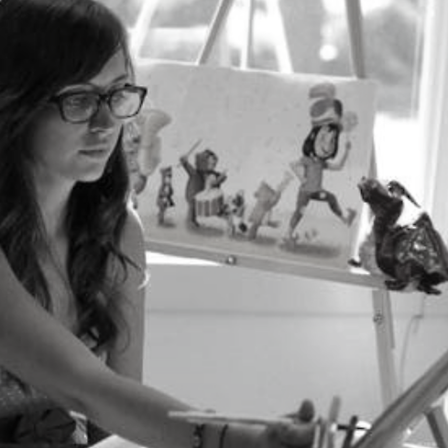 Tracie Timmer, Public Programs Manager at The Walt Disney Family Museum
Tracie helps to facilitate creative learning opportunities and host talented speakers for The Walt Disney Family Museum's many unique public programs. During the museum's extended closure due to the COVID–19 pandemic, she helped bring to life the museum's successful virtual Zoom series Happily Ever After Hours, acting as the show's producer and co-host. Tracie also manages the museum's app experience used primarily for accessibility to make sure the museum is a positive place for everyone.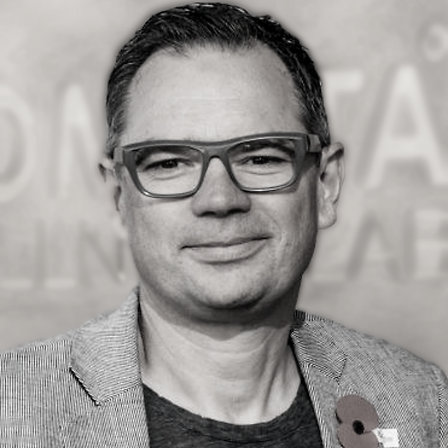 Craig Mckay, Director, Interactive Arts, New Zealand
Passionate about creating, transforming and re-imagining experiences that blend the digital and physical worlds. Craig is a global leader of global interactive design experiences and has recently worked with Air New Zealand, Comvita and Spark. Currently imagining, prototyping and delivering XR (Extended Reality) experiences.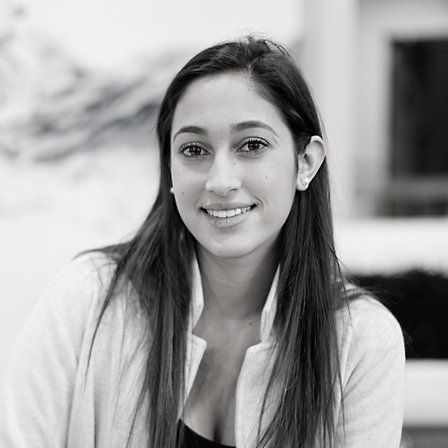 Sheila Dunne, Co-founder, Dunne Goodwin
As the Co-founder of Dunne Goodwin, a digital marketing firm, Sheila Dunne helps businesses stand out and connect with their online audiences since she launched in 2017 while a freshman at Colgate University. The team has since worked with over 100 clients from startups to Fortune 500s.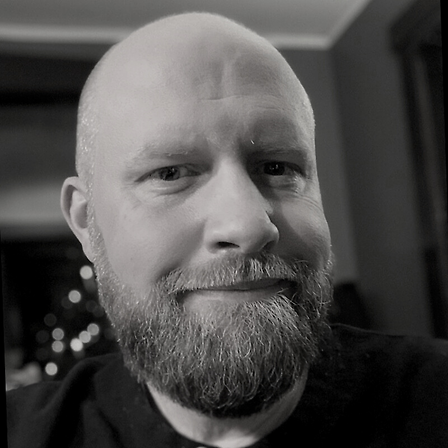 Jared Crellin, Director, Lantern Audio
For over twenty years, Jared Crellin has worked with the world's leading cultural institutions in the creation and operations of their most utilized interpretive media programs. Jared has project managed original and translated audio and multimedia production, technology installations, mobile application creation, and the localization of print and mobile media. Projects have been for clients of all types and sizes including as large as a $25 million revenue annual budget. Clients have included the United Nations, MoMA, the Statue of Liberty, the High Museum of Art, the MFA, Boston, the Newport Mansions, the U.S. Capitol Visitor Center, MoMA, the Biltmore Estate, Alcatraz, the Metropolitan Museum of Art, and the Empire State Building Observatory.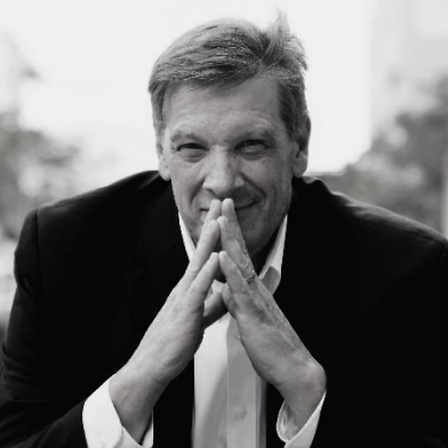 Brooks Gibbs, President & Project Manager, The Tadpole Group
With over 30 years' experience in Broadcasting and Technology Management, Brooks knows how to assemble a team and conquer issues with creative solutions. Building large broadcast facilities around the world Brooks has learned how technology serves as a tool in the hands of creative talent to develop content that both informs and entertains. Brooks latest venture is the development of the Tadpole Group, a specialized team of talented experts focused on the power of "Infotainment", Entertaining Information. As a team this group has focused on the use of stories implemented in specialized applications in the travel and leisure entertainment industries.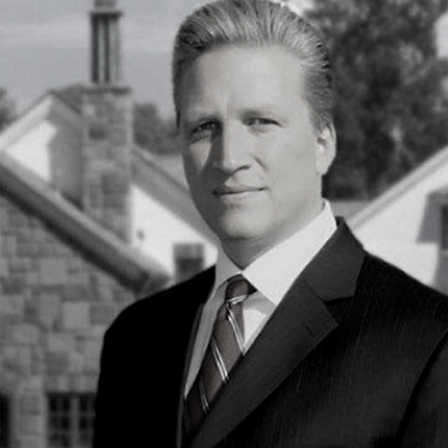 Dan Regan, Screen Writer & Creative Director, The Tadpole Group
Dan has been leading large $100 million – $1.5 billion application development and implementation programs for more than 25 years. His previous experience includes Kaiser Permanente where as an Executive Director he successfully led the implementation of systems including Finance and Supply Chain, Oracle GRC, Epic Tapestry implementations. Dan is a screenwriter, who has studied under Robert McKee, the most sought-after screenwriting lecturer around the globe, as well as industry virtuoso Michael Hauge. Additionally, Dan has served on the board directors of the Film Arts Foundation, and Child Aid, an organization dedicated to literacy, and is active in the effort to bridge the digital divide and the inequalities of access to information and communication technologies. He is a graduate of the University of California at Berkeley's Haas School of Business and has an MBA from California State University.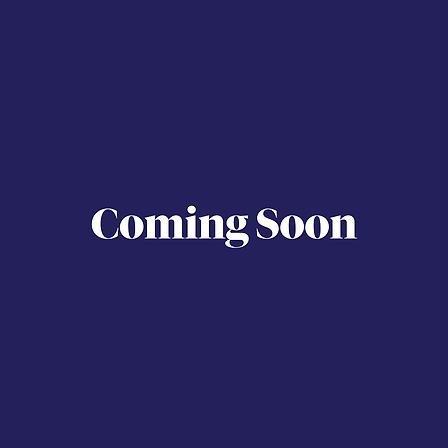 Steve Olsen, Business Development Director, The Tadpole Group
As Business Development Specialist, Steve has vast experience in developing and executing business strategies from start up ventures to mid-sized business. With a solid background in industrial sales, creating realistic and attainable revenue goals has helped him to understand sales opportunities, where to find them and capture sales revenue. Recent experience includes managing and re-creating an international electronics manufacturer's website to increase the company's digital marketing presence and opportunities. Steve's hobbies include audio book narration, and voice over work.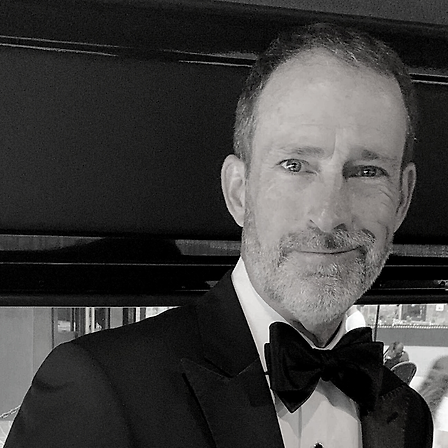 Thomas Dunne, CEO & President, STQRY
Thomas Dunne is the founder, CEO & President of STQRY, a digital storytelling platform. Dunne started the company in 2006 under its previous name; OnCell, prior to being rebranded in 2020. Since 2006, STQRY has become a global player in touring solutions and serves thousands of destinations and tour operators around the world. Using the STQRY platforms individuals can create tours, audio guides, mobile/web apps, manage on-site devices and even gamify their experiences for an added level of immersive education.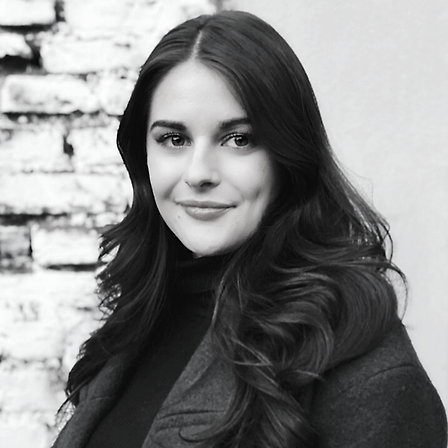 Genevieve Hauck, Marketing Communications Manager, STQRY
Genevieve Hauck is the Marketing Communications Manager with STQRY.
While obtaining her master's degree in arts management and administration from Bocconi University in Milan, Italy, Genevieve consulted on various projects for museums throughout Europe to help institutions move toward a digital approach to education. Genevieve is passionate about digital technology breaking down barriers in the cultural industry to create a more accessible and inclusive environment.
Siqi Dong, Marketing Assistant, STQRY
Siqi Dong currently works as the marketing assistant at STQRY. She graduated with a bachelor's degree in commerce, with a focus on marketing and tourism management. She has a demonstrated history of working for volunteer tourism organizations, across 30+ projects spanning branding, social media marketing, graphic & digital design, and content creation. Siqi is passionate about helping traditional tourism and arts organizations transition by leveraging the power of digital technology.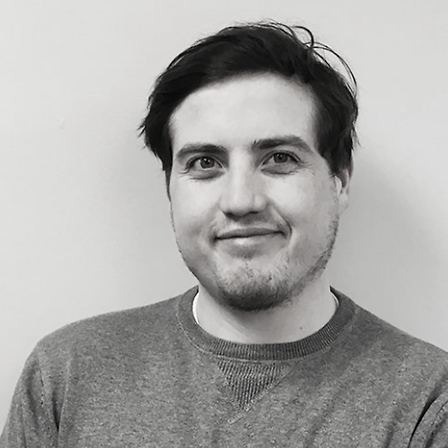 Kyle Pierce, Director of Sales, STQRY
Kyle Pierce joined the sales team at STQRY in early 2014 just after the acquisition of another company called TourSphere. He was able to quickly fit into the team having interests in local parks, nature centers, adventuring outdoors and being excited by history from around the world. This enabled Kyle to excel in understanding the locations/organizations STQRY works with on a daily basis. From helping an organization envision a project, all the way to seeing that project come to fruition. Kyle is now leading the sales team after helping hundreds of different historic sites, parks, towns and museums join the STQRY family. Kyle is passionate about pairing organizations up with solutions and not just another tool.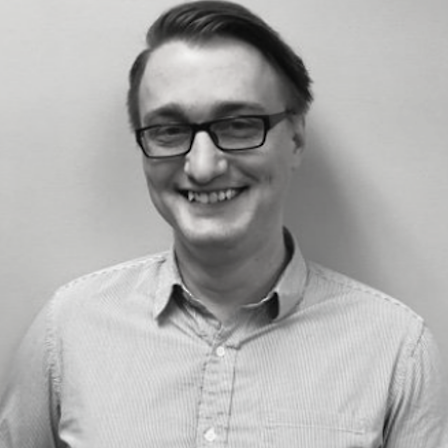 Josh Gilbert, Director of Customer Experience, STQRY
Josh started at STQRY as a Customer Success Manager before transitioning to Director of Customer Experience in 2020. With a background in history and working in museums Josh has worked with thousands of customers to help strategize, launch and maintain their apps. As Director of Customer Experience, Josh takes pride in ensuring STQRY users create the digital experience they've been imagining and he is always there to aid in the process.