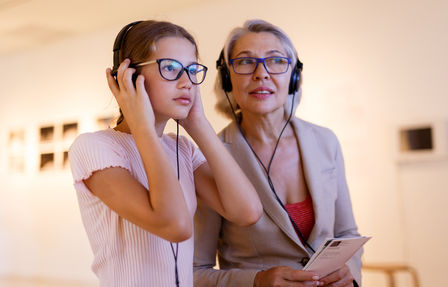 Content creation
Translations
Add content in different languages to help increase accessibility and engage with visitors from all over the world. We can help you by providing translated content.
Script writing
Provide engaging and educational content, scripted for you by our expert writers, to communicate all the interesting details of your topic of choice.
Script editing
Already know what you want to say, but need help refining your script? Let one of our expert writers polish it for you so it delivers your story at its best.
Audio production and editing
Choose the exact voice and tone you want for the narration of your script and we can produce it for you, even adding music or sound effects for a truly immersive experience.
Video production and editing
Enhance the visual experience of your app. From adding an image slideshow to shooting an on-site video, we can help bring it to life for you.
Build Services
Already have your content together? Our customer success team can upload it for you and get your app up and running. This service is if you have app-ready content, but your team is missing the bandwidth to launch an experience by the desired deadline. Let us do the heavy lifting for you!
Expert editing
We can help you get the best out of your content. Our CSM team has edited hundreds of projects and can optimize your image formatting, accessibility, branding, tour paths, mapping and more!
Custom development and integrations
Missing a specific feature? We can provide integration and custom development services to tailor your app so it meets all of your organization's needs.
Signage and promotional cards
Design
Want to stand out and look your best? We can design customized signage to fit your brand, app, tour and organizational needs. Signage can include QR download codes, dial-in numbers, an app URL, tour stops and imagery. Ask us to see some examples!
Ordering
Once everything is designed and approved by you, STQRY can manage production and have your signs delivered directly to your door for easy installation.
Marketing packages
Ready to share your experience with the world? Our marketing team can collaborate with you on blog posts, an on-site signage plan, promotional social media posts and press releases to get your story out there.