This May we are highlighting the latest "Apps Gone Live" throughout the month of April. From parks and gardens to historic tours and libraries, we are excited to help in sharing their stories digitally!
New Orleans Insider Tours
Nicknamed the "Big Easy," New Orleans is known for its round-the-clock nightlife, vibrant live-music scene, Mardi Gras celebration, and spicy, traditional cuisine. Since 2015, the company "AWE.News" has been interviewing community heroes of New Orleans including the captains of Mardi Gras, the chefs and the artists. The New Orleans Insider Tour app was created to bring these interviews to a larger audience, engage visitors and create memorable experiences.
Users can experience ten different tours covering over 100 sites including monuments, museums, dining, rooftop bars and more in the historic French Quarter. The signature 6 mile tour is based on the "Freedom Trail" in Boston and the other tours include information about the rooftop bars, the Lakefront and Mid City, plantations, coastal fishing, uptown, and historic dining. Our online app builder allows for multiple languages, powerful mapping, and interactive fun.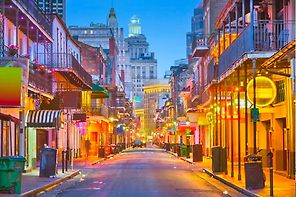 Francis Bacon Audio Guide
Francis Bacon, although initially adamant to produce graphic works, finally agreed to the publication of his first prints in 1971 following mounting pressure from museums and private collector's requests. As a response to the challenge that photography posed for painting, he developed a unique realism which could convey more about the state of existence than photography's representation of the perceived world. True to its words, Francis Bacon never stopped painting until the day of his death in 1992.
Our second app we are proud to highlight tells the story of one of the world's biggest artists of the twentieth century. Users can explore the graphic works of Francis Bacon on loan from Renschdael Art Foundation, shown together for the first time in Portugal. These works were produced between 1971 and 1991, representing various stages in his career. Namely, from 1955, with Study for Portrait II, situated on the wall facing the entrance, to 1988, with the Second Version of Triptych 1944. This exhibition is also the first show opening up in WOW's latest espace - the GALERIA WOW - celebrating the birth of a new space for cultural and artistic practices.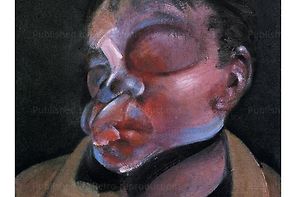 Francis Bacon Audio Guide
Using the app users can explore the graphic works of Francis Bacon on loan from Renschdael Art Foundation, shown together for the first time in Portugal.
Other apps launched this month include:
Garden in the Woods
Garden in the Woods is a renowned 45-acre native plant botanic garden that attracts visitors from all over the world. The botanic garden highlights more than 1,000 plant species native to New England while retaining historical species from across North America. This app and audio tour will guide you through the Garden's displays and the healthy, beautiful landscapes.
DeKalb County History Center
The DeKalb County Out & About tour allows you to discover some of the great stories behind a wide variety of historical stops throughout Illinois. Descriptions feature architecture, culture, and history. Each site is GPS-enabled and includes audio narration synched with photos providing engaging content.
Explore Rockhampton
Whether you're looking to replenish the soul, reconnect with nature, enjoy an adventure-filled holiday or connect with culture and history, Rockhampton has it all. With this self-guided tour we invite you to come and explore everything Rockhampton has to offer from mountain bike trials to bars and eateries all around town.
Paine Art Center and Gardens App
Take a tour of the Paine Art Center and Gardens in Oshkosh, Wisconsin. This app provides guided tours revealing highlights of the historic mansion as well as changing exhibitions, garden displays, and seasonal presentations.
Pandemic Tours
Pandemic Tours showcases free virtual walking tours to enjoy around various city centers and popular attractions. Users can discover cities at their own tempo, skipping crowded tours while having time to take pictures and still get the best advice on things to do and places to visit.
Shasta Historical Society
Shasta Historical Society, located in the heart of historic Redding, was formed on January 18, 1930. The original purpose of the historical society was to collect and compile interviews from the living-area pioneers. The mobile app aims to help actively preserve, promote, and bring to life the history of Shasta County with a range of virtual and interactive content.
Fort Adams Trust Tours
The self guided tour of Historic Fort Adams will take you inside one of the largest and most complex coastal fortifications ever built by the United States. This National Historic Landmark stands as a testament to the generations of men and women who once called Fort Adams home.
Hudson Library & Historical Society
History comes alive with the Hudson Library & Historical Society's mobile walking tours of historic Hudson. Hudson Library archivist Gwen Mayer narrates these immersive tours highlighting the people, places and events shaping Hudson's history.
AIA Guide to Boston
Each of more than 1,000 sites across the Boston Metro area is included in the AIA neighborhood guide. This app helps you discover the city and its architecture from a different perspective!
Neal Smith National Wildlife Refuge
The Neil Smith National Wildlife Refuge app allows you to discover notable points of interest at this historic wildlife refuge.
Garden Club of Houston Graffiti Show
The Garden Club of Houston Graffiti Show app seeks to help you understand and embrace the Graffiti flower show and your own creative blossoming in the natural world!
Houston Baptist University Graduation
Since 2011, Houston Baptist University has offered the terminal Masters of Fine Arts degree in studio visual arts. Since its inception and steady growth, the students earning their degrees at HBU have distinguished the program and have won all of the top awards in the best juried art competitions throughout Texas. Take our audio tour to hear about the production of potent art reflective of spiritual content and excellence.
Topeka Zoological Park
The Topeka Zoo is a medium-sized zoo in Topeka, Kansas in the United States. Despite its size, it houses over 250 animals in a number of exhibits. Check out our app to discover what makes this zoo so special, including one of the first indoor tropical rain forests in the United States.
My Battlefield Guide
These tours have been created and narrated by local and expert guides. Expertly told accounts of historical events, My Battlefield Guide is like having a private tour guide in your pocket.
Tour the WW1 and WW2 battlefields of Europe, from the London Blitz to the D-Day landing at Normandy, the Somme, Ypres, Market Garden, the Battle of the Bulge, the Battle of Berlin and our guides will tell the stories of many more.
DSP Travel App
The app is meant to supplement your study abroad experience. By providing you with audio and visual guides to the site visits included in the DSP Study Abroad, you can fully immerse yourself in your foreign adventures.
Port Washington Public Library
A historical walking tour of Port Washington along Manhasset Bay, from Inspiration Wharf to Shore Road has been brought to you by the Local History Center at the Port Washington Public Library.