Last month, STQRY helped launch a number of informational and engaging apps for different cities, landmarks, and cultural destinations worldwide. Read on to learn more about the latest "Apps Gone Live," featuring a few of the most coveted and celebrated tourist destinations globally.
Darwin Botanic Gardens
The George Brown Darwin Botanic Gardens, located in Darwin, Australia, is home to an impressive display of tropical plant species spanning over 100 acres (or 42 hectares). Visitors can stroll through the gardens' various themed sections, including a rainforest gully and a succulent garden, or attend one of the many events or exhibitions held there throughout the year.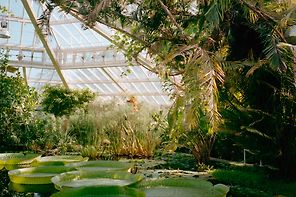 Darwin Botanic Gardens
With the app, guests can embark on self-guided tours, including the "Discover the Gardens" tour, the "Our Tree Walk" tour, and the "Mattboerrma Walk" tour. In addition, GPS technology guides users through the grounds, and accompanying video and audio makes learning about the remarkable plant life a truly immersive experience.
Niagara Explorer: Waypointz
Considered one of The Seven Wonders of the World, Niagara Falls draws visitors worldwide who desire to witness its awe-inspiring power and natural beauty. Located on the Niagara River right at the border of Canada and the United States, the massive cataract comprises three key waterfalls: the Horseshoe Falls, the American Falls, and the Bridal Veil Falls.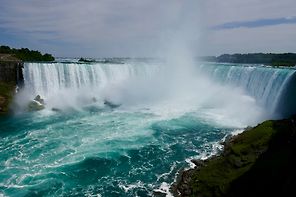 Neighbours St. John's Virtual Tours
The Neighbours app showcases oral histories from various cultural communities in the city of St. John's, Newfoundland, and Labrador, Canada. With the aid of GPS technology, users can create their own walking tour of St. John's, and gain insight into the city's history and diverse cultures.
Visit West Seattle
The Visit West Seattle app offers a completely user-friendly mobile experience that features some of the finest attractions of the area. From parks and beaches, to shops and restaurants, to arts and entertainment, this comprehensive guide to West Seattle is the perfect resource for your next trip to the "Emerald City."
New Zealand Educational Tours
For those who've booked a tour through NZET, this app provides users with all they will need to discover the most popular attractions across New Zealand. Choose to embark on a self-guided walking or driving tour, explore facets of New Zealand culture such as learning Kiwi slang, and participate in virtual games that will solidify and deepen your knowledge.
Cult-Touren German Guided Tours
Explore central-western Germany with the Guided Tours app from Cult-Touren. Embark on your own self-guided journeys at your own pace and discover beautiful German cities such as Rüdesheim, Wiesbaden, and Rheingau.
Creativity in the Time of COVID-19
By centering equity, this art exhibition app initiates a worldwide conversation regarding the impacts of COVID-19 on the daily existence of individuals who cherish their artistic abilities. It establishes room for intriguing discussions regarding creativity, well-being, health, and social justice.
International Crane Foundation Tour
If you visit the International Crane Foundation located in Baraboo, Wisconsin, you can take a self-guided tour of the "Cranes of the World" with this app. As you observe the fifteen different crane species in person, audio narration and accompanying imagery will provide fascinating information about each one.
Bushplane Museum
The Bushplane Museum app provides digital tours where visitors can listen, read, and delve into the history of Canadian bush flying. Additionally, 360-degree videos allow users to virtually board the aircraft, creating an immersive and entertaining experience for all.
The No. 1 Befriending Agency
This app was initiated by the No. 1 Befriending Agency in Glasgow, Scotland for a heritage project titled "Every Life Is A Story." By engaging in this initiative and through stories shared on the app, lonely people and volunteers in Glasgow have been able to decrease isolation, boost their confidence, and establish connections.
Versele-Laga
Versele-Laga is a Belgian family-owned company that produces and distributes high-quality animal feed and pet food products. Through their app, users can learn more about the company's history and take a self-guided tour of the factory in Deinze, Belgium.
Heritage Trails
Heritage New Zealand provides opportunities for individuals to connect with and learn more about their New Zealand heritage. This app provides users with a myriad of tours to explore the country's most significant historical sites and more deeply discover their own New Zealand roots.
NPF Self-Guided Tours
Embark on a self-guided tour to discover the architecture, social history, significant neighborhoods, and infamous events that have occurred throughout the state of Nevada's history. With this app, you can explore the state's cultural heritage at your convenience and at your own pace.
Heritage of Western Sydney
This app delves into the earliest colonial settlements along the Sydney Harbor and spans across the local government regions of Hawkesbury, Penrith, Liverpool, and Camden Councils. Choose to participate in a number of different tours, such as the Penrith Colonial tour, the Liverpool Colonial tour, or the Hawkesbury Colonial tour.
Tour-Me App
The Tour-Me app offers an array of self-guided tours throughout San Antonio, Texas, covering areas such as the public arts, the history of downtown San Antonio, and the San Antonio historic missions. Delight in exploring San Antonio's diverse cultural panorama on your own schedule.