During August, the team at STQRY helped launch some incredible apps. Keep reading to stay up to date with the newest "Apps Gone Live" throughout last month, featuring everything from self-guided tours across the world to interactive companion apps for destinations and much more!
Warhawk Air Museum
The Warhawk Air Museum in Idaho now has an interactive free app to accompany the aviation history destination. The Warhawk app provides a fun way to explore the museum and its collections, including warbird airplanes, military artifacts, and veterans' stories. The app also includes games like the STEM-themes Warhawk Junior Aviator that teaches kids about planes and their technology.
The app is updated regularly with new and exciting tours. Along with interactive and educational museum maps, general information about the museum, and their frequently updated event calendar, Warhawk app will ensure that users get the most out of their experience visiting the Warhawk Air Museum.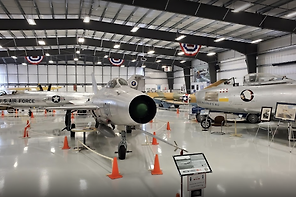 Discover Detroit
For our second highlight, we're featuring Discover Detroit, a new app that is perfect to serve as your personal Detroit guide. A city full of multiple buildings of historical, cultural, and architectural significance, Discover Detroit allows users to explore these landmarks easily and quickly.
This free GPS-enabled guide will teach you about Detroit's skyscrapers, museums, stadiums, and more. With four different areas currently offered for tours, Discover Detroit will take you throughout the famous city to all the best stops.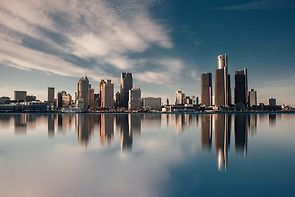 Other apps launched this month include:
Ephemera Art Walk
Take this invitation to listen as five of Newfoundland's writers engage with artwork of the Bonavista Biennale. The app triggers automatically by GPS when you walk or drive to different places where Biennale artworks have been installed on the Bonavista Peninsula.
Heart of Gold Australia
The Heart of Gold Australia app helps you discover the story of a nation built on gold through self-guided, interactive gold trails. Perfect for people of all ages, it will take you back to the early gold rushes with augmented reality, incredible audio stories, fun widgets, vivid videos, timeless photos and interactive games.
Keep the Rez Beautiful
Enjoy a tour through the beautiful Reservoir Botanical Gardens. Discover the best points of interest in the park and embark on an audio tour with thirteen stunning sites.
Cycle City
Ready, set, go! Cycle City lets you explore The Body and The Soul of Helsinki, Hear at whatever pace is most comfortable. It provides a route that will take you to the secret spots of the city by bicycle.
Gamla Stans GuideApp
Dive into the Gamla Stans Audioguide, which spans 2 kilometers and over ten stops. Travel back in history on this cool historical walk through the Old Town!
Border Field State Park
Embark on this self-guided Border Field State Park: Divided Together tour, which contains exclusive highlights from the Divided Together podcast. Take this immersive self-guided tour to learn about the ancestral land of the First People, the Kumeyaay.
Port Hope Walking Tours
Discover Port Hope's Historic District by using the Port Hope Walking Tours app. You'll learn about over 25 locations in the downtown area, including stories and histories of the buildings and people.
Explore Lenox
Learn all about Lenox, located in the Berkshires of Western Massachusetts through Explore Lenox. Check out the unique history, walkable downtown, ghost tours, live music, and gorgeous natural scenery of this destination city that's perfect to visit any time.
Seaside Bike
Seaside Bike is the perfect app for Ebikers! Check out the ten tips for riding an Ebike, and then follow the tour of the Lizandro Valley. Or for a ride with less stops, check out the Lizandro Seaside tour!
Town of Upper Marlboro
The town of Upper Marlboro is one of the oldest of the surviving Maryland towns dating back to colonial times. With this free app, explore it with a walking/driving tour featuring more than 25 stops.
Visit Columbia, TN
Enter Columbia, also known as "Muletown," and explore its attractions, people, and stories through walking and driving trails on this app. Learn all about the music, art, and history that makes Columbia the incredible place it is today.
Old Pine Tours
Partake in this General Tour when you visit Old Pine Conservatory, including a self-guided audio tour of the historic Old Pine graveyard. Four more tours will be available in the future!
Astoria Architectural History
This app created by the Lower Columbia Preservation Society allows you to explore Astoria, Oregon's built environment. Focused mostly on downtown Astoria, users will learn about the interesting lives and work of each architect.
Seattle Green Book Tour
Developed by Black & Tan Hall, the Seattle Green Book Self-Guided tour highlights Black-owned and Black-friendly businesses that operated along Seattle's Jackson Street corridor between the 1920s and 1960s. This app is the perfect way to learn about local hotels, restaurants, clubs, and barbershops, along with jazz stories from during Prohibition, and so much more!