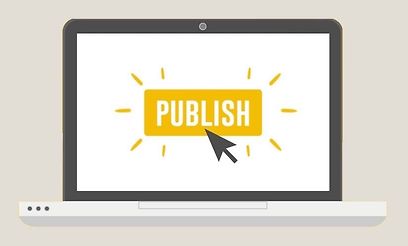 If you've recently taken the plunge and decided to create an app for your visitor attraction site, congratulations! Digital apps enhance the on-site experience in ways never before possible, and your visitors will appreciate the added level of digital engagement.
But how will your visitors find your app? What is the best way to reach the most users? Are there creative ways to attract visitors digitally and potentially create new revenue streams?
These are all questions you should be considering in the early stages of app development when creating your publishing strategy. Each site will have different needs, and your visitors will have different preferences, but there are a few best practices to keep in mind that work well for almost all visitor experience apps. Let's go through each in detail:
Should You Create a Native App or a Web App?
In terms of discoverability and ease of use, the decision between a native app (available on app stores and compatible with Android and iOS devices) and a mobile web app (available online at a specific URL) is the first step to figure out what will work best for your digital app.
Pros and Cons of Web Apps
In general, you can bet on almost all visitors being able to access and interact with a web app, as most mobile devices have a web browser built right in. They will also appreciate the ease of use, as most web apps pop right up in just a click or two when users scan a QR code.
"Web apps are a great way to provide quick access, either via a URL or QR Code. It is also another access point for people who do not wish to download an app," said Glen Barnes, Chief Product Officer at STQRY.
Accessibility is a major benefit of web apps. On a macro level, some people don't want to download another app onto their device, especially if they're low on storage space. More specifically, it also allows users to go directly to the content associated with that stop in the tour or on site, even if they didn't access the app when they first entered the site.
In other words, instead of downloading an entire native app and navigating through it themselves to find the content they are interested in, a QR code on site linking to a mobile web app can take them directly to that piece of content. This creates more potential points of connection and usage throughout the visitor journey.
However, keep in mind that web apps need a strong wifi connection in order to function and to be as engaging as possible. For example, if users pull up the web app to listen to an audio version of an exhibit and the audio pauses to buffer, they are less likely to use that app throughout the rest of the experience. They may also feel that they were missing out on a cutting edge digital element of the on-site experience. This is where native apps become more advantageous.
Pros and Cons of Native Apps
Native apps, which are directly downloaded onto the visitors' devices, are advantageous if you'd like your content to be available offline. You can avoid audio/video buffering, slow image load times, and more by having all content available on the native app for visitors to explore with or without internet connection.
Native apps are best in places where there may be little to no wifi connection or internet access. Historical sites, museums, driving tours, and outdoor settings including exhibitions and recreational sites, do well with native apps.
In outdoor settings specifically, such as hikes or other recreational sites, native apps become a safety feature as well, making the trail maps, announcements, and alerts available for explorers to access without wifi.
The drawback for native apps is the accessibility point mentioned above, as many users may not want to download another app, but outlining the advantages of these native apps can help users see why they should have this digital asset for the historical or outdoor site they're visiting.
However, the great thing about the STQRY platform is that it is not an either/or situation. You can have both a native and a mobile web app. It is all covered by the same subscription.
Should Your App Be Free or Paid?
Many sites also wonder whether or not their app can be a potential revenue stream. Deciding whether or not your app should be free or paid takes some careful consideration about your site's overall ethos and what your visitors expect from your brand.
Free apps are best for mission-based institutions. If you're a museum, public space, or learning center, it might not make sense for your site to charge guests for the app. Visitors also may not need the app in order to get a great experience from your site, so they would be less likely to pay for it.
Listing your app for free almost guarantees more downloads, usage rates, and reach from your visitors as well. They are much more likely to download and use a free app as opposed to a paid one, unless it's absolutely necessary.
However, paid apps are absolutely necessary in some specific cases. Paid apps would be appropriate for sites like walking or driving tours or hiking trails–places where the user would really be missing out (or not able to experience the visitor attraction site at all) if they did not have the digital element integrated into their on-site experience.
A paid app's revenue model is based on the idea that the app itself, plus all the content within it, is worth a certain amount that users would be willing to pay for in order to enjoy and experience the site to the fullest. Listing your app on the mobile app stores for a certain amount overall makes sense for these types of digital apps.
Alternative Pricing and Distribution Models:
Keep in mind that there are many other creative ways to make your app into a revenue stream instead of listing the entire app for a set price. We'll go through a few of those here:
In-App Purchases
One of the most common ways to monetize your app without charging the user for the entire experience is in-app purchases, or IAPs. You've likely seen these in apps that you use yourself. The developer/seller charges for certain upgrades, pieces of exclusive content, or other elements that would greatly enhance the user's app experience, but these elements aren't absolutely necessary in terms of using the app.
An easy way to do this for visitor attraction apps is to charge for exclusive pieces of content. For example, you can charge an IAP for the most popular audio tour, extra information about a valuable work of art within your display, or a visiting attraction or exhibit that will only be available for a certain amount of time. If you integrate AI technology features or VR tours into your app in the future, you can create an IAP for those exciting new experiences as well.
If visitors are very passionate about your site and have enjoyed the seamless on-site and digital experience that the app has created thus far, you can bet on them spending an extra bit of money to unlock something they're particularly curious about.
Lock The App
Another way to creatively list your app and make it a potential revenue stream is to lock the app. This means that it is only available to a limited group of people, such as visitors on site or students within a class.
In order to do this, your app would be listed for free in the app store so that users can download the basic version, but in order to unlock the content within the app, they would need a special code that is listed for a set price.
You can provide and price this code however you see fit–free with ticket purchase, only available with premium priced tickets, an extra few dollars for the digital experience, etc. There are plenty of ways to bundle the access code into your ticketing model to seamlessly create some extra income from the digital access code.
You can also sell the code via third party platforms such as tour aggregators or your own website. Most POS devices also have ways to override these prices if you wanted to provide the code for free to a charity, students, visiting board members, etc. as well.
Getting Creative With Your Publishing Decisions
With all of this in mind, you can even combine these different revenue models to create an app experience that works best for your brand and your visitors. For example, the app can be listed for free, but you can sell the digital access code for the most basic version of the app, and then create IAPs for upgrades, special exhibitions, etc.
Just remember that accessibility is key when it comes to digital experiences, and it may make more sense for your site to have the app and all content listed for free based on your audience and the mission of your site.
Play around with these different publishing considerations and speak with your team about what would make the most sense for your visitor attraction app. Having this clarity on the direction and intention of your app before you begin to build will make the rest of the process much easier. The STQRY platform supports all of these types of publishing models, so speak with our customer success team today to create a digital app experience that supports your site.