Congrats to The Brattleboro Words Trail on Winning the 2022 Leadership in History Awards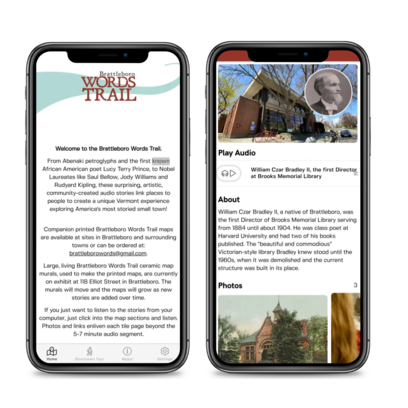 The Brattleboro Words Trail is a collaborative research project celebrating south-eastern Vermont's rich literary past and present. It highlights the indigenous history and fascinating stories of Brattleboro and its surrounding areas. With more than 90 destinations featuring dynamic audio narrations, you can go on a journey through the region's long-standing love affair with words. The American Association for State and Local History (AASLH) has proudly announced the trial as a winner of the 77th annual Leadership in History Awards, recognizing its contribution along with the creative, dedicated, and tenacious spirit of the team behind it.
The Awards
The Leadership in History Awards Program was initiated in 1945. Today, it has become the most prestigious recognition for achievement in the preservation and interpretation of state and local history. AASLH confers 53 national awards representing 31 states and Canada this year, honoring the extraordinary people, projects, exhibits, and programs.
The App
As a digital initiative of the project, the Brattleboro Words Trail app unlocks the secrets of America's most storied small town. Hosted by STQRY, its multi-media content and powerful mapping guide you through a treasure trove of tales told by local artists, writers and students. Enable the app to know your location and start with a preferred site. Immerse yourself among the 'words' embedded in rivers, mountains, streets and buildings.
Find out more about the trail here.
To create an immersive digital experience for your project through mobile and web apps, check out STQRY.