During the month of December, we had wonderful apps go live offering tours to help enhance the experience surrounding certain destinations. We even had an app created by students between the ages of 9 and 12! Keep scrolling to view the unique experiences from destinations ranging across the globe.
Ottawa Tours
Are you ready to discover Ottawa City? Ottawa Tours presents a comprehensive collection of things to do in the heart of Canada's National Capital. The app features exciting experiences like museums, galleries, touring history sites, cruising, and more!
Read up on a brief history of places such as the Rideau Canal, which was built between 1826 and 1832 to link Ottawa to Kingston. Or check out the Ottawa River cruise offers, like the Ottawa River Tour which has over 50 stops in 90 minutes. And for those who love a good spook, The Haunted Walk is an excellent attraction. There's so much to do in this historic and beautiful city!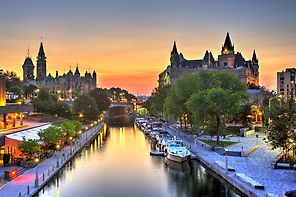 Burnley Gardens Walk
Explore the Burnley Gardens, one of the oldest public gardens in Melbourne! This app provides a self guided tour that will inform you of the gardens' history, the design principle, and aboriginal heritage. These gardens are more than 150 years old and originally were aimed to introduce new plants to the colonies and promote botanical and horticultural science.
In 22 stops, you will learn about specific garden beds and historical events. You'll also view rare plants and iconic trees! Perhaps most interesting, you will gain an education on the modern elements of green infrastructure used on campus. In a special, personalized touch, the information is relayed in voice overs provided by Burnley staff, although you also have the option to read the information on the screen. Get started in exploring these stunning and unique gardens!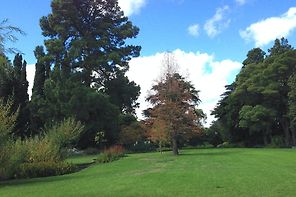 Other apps that launched in December:
Ebenezer Creek Tour
Enhance your visit to Ebenezer Creek using this personal tour guide. Discover the hidden treasures and rich history while the audio follows your location and alerts you to significant landmarks and interesting facts, such as native plants and wildlife, war history, and culturally significant sites and settlements.
Taonga Trails
Download the Taonga Trails app to gain access to audio guides and choose one of the four tours available for the Kelvin Heights Peninsula Loop Track. This app was created by students ages 9-12 for the Liger Leadership Academy in Queenstown, NZ!
Sylvester Manor Walking Tour
Take beautiful walking tours of Sylvester Manor Educational Farm with this easy to use app. Choose from engaging options such as the Woodland Walk, Historic Core Walking Tour, Creekside Loop, or Farm Walk to learn more about the manor.
Tellbetter
Are you ready to experience audio walking tours on a whole new level? Check out this rich and engaging app that brings places and history to life using easy to follow GPS maps, careful research, and master storytelling.
Savannah Experiences
View some of Savannah's best attractions and events by downloading this self guided tour. Choose from eight languages and check out the amazing places to visit in this historic and beautiful city.
Holiday Tours of Homes
Take this Holiday Tour of homes in downtown Savannah! It features some of the most beautiful private residences, inns and museums. In addition, all proceeds benefit the Grant Program and Neighborhood Initiatives.
Explore Fauquier
Use this app to explore the many historic resources of Fauquier County. It includes amazing history ranging from pre-colonial times up to the 21st century.
Nashville City Cemetery Tour
Take this self guided audio tour to learn more about the individuals resting in some of the historic cemeteries in Nashville. The stories are from all walks of life and are fascinating and inspirational.
City Gallery Te Whare Toi
Learn about the Hilma Af Klint: The Secret Paintings. This helpful audio guide will enhance your journey as you explore these abstract art pieces which have changed the course of art and art history.
Japanese Friendship Garden
Check out this app which allows you to immerse yourself in the garden and take a self-guided tour. With several tour options including images, descriptions and audio, you can choose your language and explore this beautiful garden.
ACM Virtual Tour
Engage in this fun virtual exploration of some of LeMay - America's Car Museum's current exhibits. In 5 stops, you'll learn about the past and present fuel choices in the Learning Lab and think up solutions for a sustainable future.
Holocaust Memorial Center
This app is a 45-minute mobile tour which guides visitors through the Holocaust Memorial and Resource Education Center of Florida. It brings lessons of the past to the present and reveals the cruelty of the Holocaust and the resiliency of its survivors.
Looking to create an app?