Last month, STQRY helped a variety of museums, cities, and cultural landmarks across the world launch their own innovative and interactive apps. Read on to learn more about the latest "Apps Gone Live," highlighting some of the most popular attractions and hidden gems globally.
Duke Explore
The Duke Explore app provides a self-guided tour of the Duke University campus, featuring interactive maps, multimedia content, and information about the university's history, academics, and student life.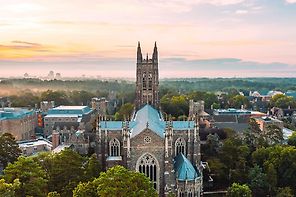 Duke Explore
Duke Explore includes features such as a campus tour guide, a directory of faculty and staff, and the ability to track shuttle buses in real-time. Users can customize the app based on their interests and preferences, and receive notifications about events and other important information.
Simeone Foundation Automotive Museum
Experience one of the world's greatest collections of racing sports cars with the Simeone Foundation Automotive Museum app. Located in Philadelphia, PA, this one-of-a-kind museum is home to over 65 historically significant vehicles including Mercedes, Bugatti, Ferrari, Bently, Porsche, and more.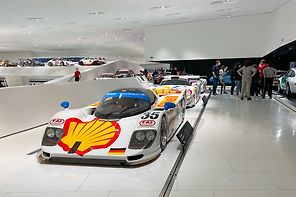 Sightsee
This app will take you to self-guided locations in Denmark where you will hear entertaining audio narratives, and take part in various Missions, such as the National Treasure Hunt, Denmark's Quiz, and themed tours.
Prince William County African American History Tour
Discover the rich history, arts, culture, and significant contributions of Black Americans by traversing the African American History Trail in Prince William County, which has helped shape the community into the diverse and inclusive place it is today.
Discover the Flinders Ranges
Explore the Ikara-Flinders Ranges National Park in South Australia with the new STQRY-powered smartphone app that provides a user-friendly, self-guided tour of scenic and historic sites with downloadable guides, high-quality photos, and maps showing points of interest.
Connecticut Dept of Energy
This app showcases common practices for managing privately-owned woodlots and forested parcels in Connecticut, which serve multiple functions and help landowners achieve different goals, while also improving the state's natural resources and supporting its forestry industry.
Explore Morgan City
The Morgan City, Louisiana app offers self-guided tours that showcase the city's unique history, culture, and people, featuring historical images, videos, quiz questions, and city facts.
NSW GeoTours
This recently launched STQRY-powered app offers self-guided tours in New South Wales that explore the geology and history of Earth's evolution with information on walking grades, distances, and audio stops. Users can experience the tours in person or from home, and discover nearby attractions and Aboriginal features.
Ohio Freedom Path
Experience Ohio's remarkable anti-slavery history as you walk or bike the 15-county Ohio-to-Erie Trail, where you'll learn about daring escapes, clashes with slave catchers, events that shaped the nation, and the courage and resourcefulness of the participants on Ohio's Underground Railroad. With audio from speeches, poems, and letters, you can immerse yourself in the rich stories that bring this history to life.
Caumsett
The Caumsett State Historic Park Preserve, spanning 1600 acres and encompassing every habitat from hardwood forests to freshwater ponds, seashores, and native grasslands, offers a trail guide complete with historic and environmental content to help visitors navigate the park.