As our clients navigate the new digital landscape created by COVID-19, many are wondering how to leverage their digital content to create new kinds of relationships with their customers.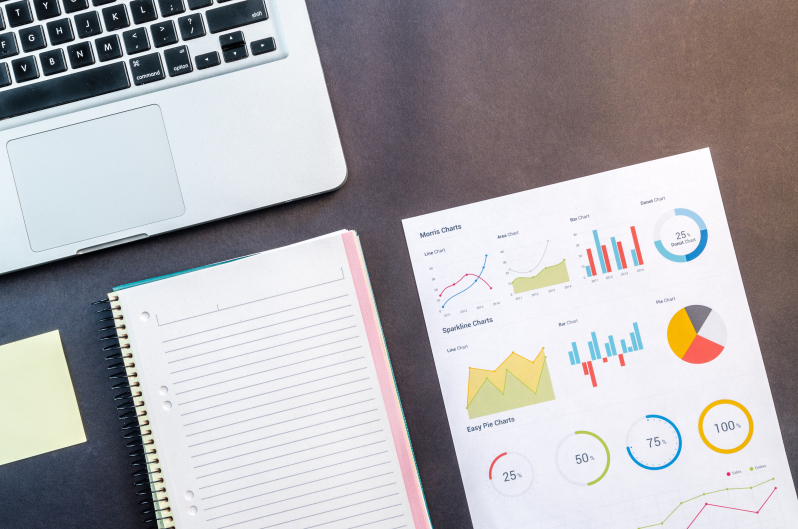 A solid digital strategy now can lead to a larger audience, higher engagement, and long-lasting relationships into the future. That's why it's more important now than ever before to learn how to repurpose your digital content for maximum impact with your audiences.
While you may not have the means to create any new content on-site, it's likely that you already have all the resources you need to create an effective and engaging digital strategy, especially if you have an OnCell app.
Step 1: Identify Your Best Content
If you're new to the content creation world, you should know that analytics are everything. It's easy to find your most engaging pieces of content using Google Analytics or your OnCell app analytics located in your dashboard.
You can also look at the "Insights" on your social media accounts to see how your content performs on various platforms. Check out Google Analytics and your email marketing provider's reports to find out what works best on your website and newsletter.
Once you identify your most engaging pieces of content across platforms, you'll get a better sense of what resonates most with your audience.
Ask yourself:
Are they seeking education or inspiration?
Do they enjoy the informational pieces of content?
Are they more interested in storytelling?
Do they have a lot of questions about your service? (How many clicks does your FAQ section get in comparison to the rest of your site?)
Do they react more to timely content? Is that reaction positive or negative?
What do they interact with most?
Use the answers to these questions as a guide for your digital strategy. Knowing your audience's content preferences is key to creating a more welcoming and interactive digital experience for them.
Step 2: Perform Light Market Research
Market research is easier than you think – just take a look at other organizations' digital content strategies, see what works for them and what doesn't, and compare it to your own content.
Check out other apps, social media channels, newsletters, and websites of some of your partners, professional affiliations, and competitors. Take note of the things you see working best for them and think about how you could create similar experiences.
Also make sure to simply ask your customers what they want. Posting polls or using your OnCell survey app widget are easy ways to get a clear idea of what your audience is looking for in their digital experience, and most social platforms give you this feature for free. It's also easy to add a poll to a newsletter with a Google Form.
When adding a survey to your OnCell app answers are archived and ready for review instantly within your OnCell dashboard.
Use the results of these research methods as inspiration moving forward.
Step 3: Choose Your Top Digital Platforms
Which digital platforms are you currently using? Most of our clients have a website, a newsletter, active Facebook and Twitter accounts, and of course, an OnCell app. Which of these platforms do you see the most return on?
A common mistake in digital marketing strategies is posting the same content to every platform. You want to make sure you have an intended purpose for each platform so you can measure the success of each accordingly. For example, are you starting or participating in conversations on Twitter? Are you an expert on your subject and an effective storyteller on Facebook? Are you seeing an increase in offsite visitors using your app?
This doesn't mean that you have to create new and different content for each of your digital communication methods – just make sure that the message you're trying to convey is presented properly in the context of each digital platform.
Step 5: Experiment!
Now is a great time to explore new social media platforms and digital communication methods. Take Instagram – did anyone in your market research have an account? While the platform is very similar to Facebook, Instagram makes organic discovery much easier through location services and relevant hashtags. Instagram also tends to see more engagement on average than Facebook [1], and reaches a younger demographic [2].
However, it's important to note that every brand is different, and not all social media platforms will work for everyone. If your business isn't particularly visual, you might want to invest in more cerebral sites like Medium or Reddit instead of Instagram.
Step 5: Create and Curate Your Content
After you've identified what platforms you want to focus on, it's time to repurpose and create a content calendar.
Take your most engaging pieces of content from your research to repurpose and make them relevant to each digital platform:
Do you have an exciting feature or new post on your OnCell app that you want to share? Simply take a screenshot (or screen record) and post with an engaging caption and link to download.
Do you get more clicks on a certain section of your app or website? Post a link to it with a call to action and ask your audience what they love about it. You can even post a video or piece of audio from the app to draw users in on Twitter or Facebook.
Is it an engaging photo? Switch up the caption and make it a #tbt (Throwback Thursday), or find similar photos in your media library to post.
Let your audience drive the experience by pinpointing what content they love and repurpose that content across platforms and your app or website. Try to do this while being mindful of the intention of each platform.
Luckily, digital media makes it very easy to figure all of this out and implement effective strategies with the analytic tools and resources built into the programs.
Once you create your new engaging content, build a content calendar and stick to the schedule. Scheduling services like Hootsuite or MeetEdgar make it super simple to curate and queue up your social media content weeks or even months ahead of time to make sure all of your digital channels are active and up-to-date.
Keep in mind that any relevant events, holidays, or major milestones in your organization should always be acknowledged in your content!
Step 6: Stay Engaged and Reap the Rewards!
Once your content is repurposed, created, and scheduled, all you have to do is check in periodically to see how it's performing. Make sure that you're responding to comments and answering questions in a timely manner on all platforms as well – digital engagement is imperative to the success of an impactful digital strategy.
This simple six step method will minimize effort on your end while maximizing your digital impact and enhancing your customer's digital experience. It's important to note that the content in your OnCell app can be used over and over not only in the app, but across your platforms highlighting parts of a collection, historical site, forest or park and so much more.