Museums and galleries have gone digital to varying degrees. Today, websites and online ticket purchases are prevalent.
But are your assets digital? Can visitors interact with your site and assets in an easy and engaging way? If you don't yet have a mobile tour guide app or digital collections, you might be missing out on important ways to improve the visitor experience and further your organization's mission.
STQRY helps you build these digital resources with no coding whatsoever. And in this guide, we walk you through everything you can do with STQRY.
What can I achieve with STQRY?
With STQRY, you can build tour guide apps and digital collections. Here are some more details:
Tour guide apps on visitors' devices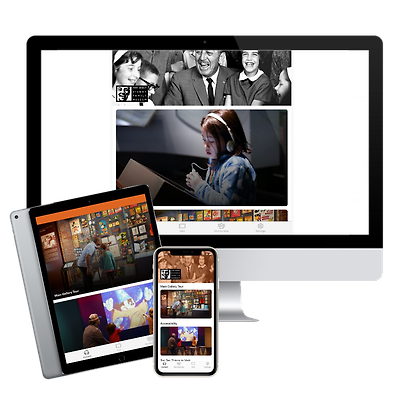 You can offer tour guide content on visitors' own devices. A museum, for example, can create a self-guided tour of their artwork, with audio, text, and images for each piece. Meanwhile, a historic downtown can offer a suggested route of the sites, buildings, shops, and restaurants. Tours can be optimized for walking, driving or both.
By creating tour guides that can be accessed on visitors' devices, you allow for sanitary content consumption while eliminating the need for tour guide staff or docents. With STQRY, you can launch your own branded app under the Apple and Google apps stores, or you can host your app within STQRY.
For more information, see STQRY Apps and STQRY Guide.
Tour guide apps on your own devices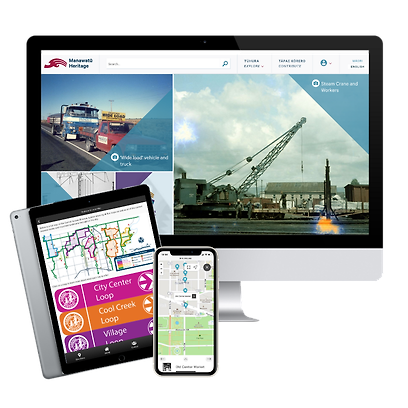 With STQRY, you can also build tour guide apps for your organization's devices.
Use STQRY Fleet to provide devices for users who may not have their own smartphones or would prefer not to use them. Maybe you want to have a tablet where visitors can scroll through and listen to content about the artwork in that room.
STQRY Fleet can also be used by your staff to provide commentary on busses, trains, ferries and planes.
Or maybe you want to allow device rentals so visitors can take the content with them as they walk around. You could require a fee or deposit for the device rental.
For more information, see STQRY Fleet.
Digital collections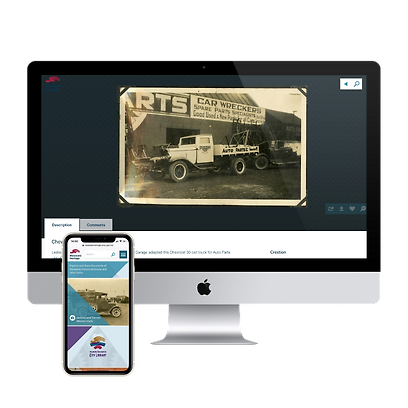 You can also use STQRY to build a collections website. You might use this for works of art, books, artifacts, and oral histories. With various customization settings, you can easily brand the collections to the look and feel of your organization. To add to your collection, use our API, bulk import feature, or manually upload assets.
Add a sense of community by allowing users to engage with your content. This includes commenting, tagging, article writing, and file uploading so users can add more information, context, and meaning to your collection.
Then, display your collection on multiple platforms: mobile apps, kiosks, websites, aggregators, and smart TVs.
For more information, see STQRY Collect.
All about digital tour guides
Let's dive a little deeper into building digital tour guide apps. Here are some common questions.
Should I offer tour content on our devices or visitors' devices?
One of the first decisions you'll need to make before you build a tour guide app or audio content app is whose devices to use.
If you want visitors to enter your site or region from multiple directions and immediately immerse themselves in your content, you should launch something that will work on any Apple or Android mobile device. But, if you want to control the experience a bit more, or if you have a large visitor population of seniors or children, then you might want to offer content on your own devices, which can be static tablets or rentals that can be taken out and then returned.
You can offer mobile tours on both visitors' devices and your devices. This allows visitors with mobile devices to use their own, while also providing an option for people who don't own a smartphone or tablet.
What do successful tour apps have in common?
The best tour apps offer:
Multimedia content: Use video, audio, text, and images to capture visitors' attention and improve accessibility.
Engaging stories: Tell interesting origin stories and lesser-known facts and curiosities.
Important information: Offer details on hours, restrooms, restaurants, resources, etc.
Thoughtful tours: Create one or multiple tours to help visitors get the best experience. Use geo-triggers to automate the content.
When is the best time to build a tour guide app?
Fortunately, building a mobile tour guide app with STQRY doesn't take as long as you would assume. Because we offer an easy-to-use builder, it is both faster and more affordable than custom development. It can take 3 to 8 weeks to launch a quality app with STQRY. You should build the app when you have time to devote to content creation (photographs, audio tracks, etc.), because that is the most time-consuming part. The tech setup is quite fast.
How do organizations get ROI from their tour content?
There are a few ways that you can achieve ROI from creating a mobile tour guide app:
Improve the visitor experience and increase the likelihood of positive reviews and word-of-mouth referrals.
Sell memberships and tickets to other sites inside of your app for direct ROI.
Impress donors with the scalability of your content and inspire more donations.
Decrease in-person staff for tours and answering repetitive questions about content or site features.
All about digital collections
Like mobile tour apps, digital collections are a smart way to make your content more accessible and to protect its longevity.
Why should organizations digitize their collections?
When you digitize your collections, you make them easier to navigate both for your internal team and the people who want to engage with your content. With STQRY, you'll have powerful search functionality, custom layouts, and tagging to make content easy to organize and find. You can also allow people who can't physically come to your museum or gallery the ability to learn. This is especially important for non-profit organizations with a meaningful mission.
When is the best time to digitize our collections?
Digitizing collections can be time-consuming depending on the current format that your collections are in. If you already have software for internal use, you can use STQRY's API or bulk import feature to import that content and then format it into a user-friendly website. That will be a much faster process than if you have to manually add all of your content. You can talk to someone on our team to get a sense of the time commitment. Then use that information to plan the project with stakeholders.
What do successful digital collections have in common?
A successful digital collections website should include these important elements:
Easy navigation: Make it easy for website visitors to find what they're looking for and discover related content.
Multimedia content: Text, images, videos, and audio will bring your assets to life.
Easy maintenance: With no coding required, your team should be able to add and edit content, and change the layout or design.
Community engagement: The best digital collections offer engagement opportunities to visitors, such as the ability to comment or even write their own articles.
Social sharing: The digital collections website should have social media sharing capabilities built-in so visitors can easily share what they're interested in.
Search engine optimization: Your pages should include SEO features so you can increase traffic from search engines.
How should you use STQRY?
Mobile tour guide apps are great for offering stories and contextual information in the form of images, text, audio, and video while visitors are physically located at your site. Digital collections allow visitors to learn even more about your site after their visit. Plus, people can learn about your content from anywhere in the world, even if they can't visit in person.
With STQRY, you can easily build mobile tour guide apps and digital collections with no coding skills. Our building platform allows you to add and organize your content and brand your digital experiences.
Ready to offer amazing content experiences with STQRY? Get in touch with us.