Read more about the latest "Apps Gone Live" throughout the month of July. We are proud to create immersive, accessible cultural experiences for our clients around the world.
Tour Blend
Our first app we are highlighting is located right in our hometown of Rochester, New York. Tour Blend is one of the best ways to experience everything Rochester has to offer. From tours of the Erie canal to sights along the Genesee River, Rochester's diverse culture is enhanced by the Tour Blend audio tours.
The free, newly updated app brings locations in the Rochester, New York area to life, using location-triggered audios, current and historic photos, videos, and links to on-line resources. Select a tour, follow the map, and listen to a short story at each tour stop.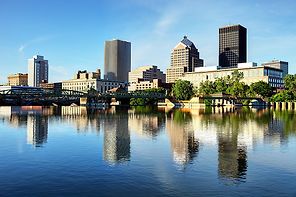 Lake Champlain Byway
The Lake Champlain Byway is located in the northwest portion of Vermont. From north to south, the formal route is 184 miles long and consists of U.S. Route 2 through Grand Isle County, U.S. Route 7 through Chittenden County and then south into Addison County.
Back by popular demand, this audio tour developed by our team at STQRY consists of a collection of 26 stories which highlight the history and environment captured in the eight towns that make up the Greater Burlington area of Vermont.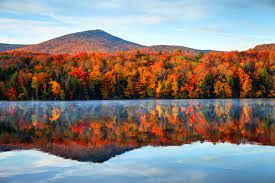 Other apps launched this month include:
Four Corners Algonquin
For lovers of the outdoors, this app highlights a camping area that allows you to choose your adventure. History buffs can enjoy a 50-mile driving tour for Hwy 60 featuring 12 stops highlighting the history of Algonquin Park.
Vegas Enhanced
This app offers self-guided experiences to compliment your Las Vegas visit or enjoy anywhere in the world. The app is location aware with guided routes including text and audio stories turning your device into a personal guide with content that can be visited in person or explored from anywhere in the world.
Chautauqua Bird, Tree & Garden Club
Explore various birds, gardens, lakes and trees using the self guided audio tours of Chautauqua. Choose your experience and even inquire about joining the Chautauqua Bird, Tree & Garden Club that promotes and preserves the beauty of the Chautauqua grounds as well as its habitats and ecosystems.
Stirling Old Town Jail
Stirling Old Town Jail is a top-rated independent visitor attraction in the heart of this Scottish Old Town. The new self-guided audio tours and Scene of the Crime Exhibition allow you to safely explore the dark history of local crime and punishment, as well giving a remarkable insight into prison life and prison reform.
STEPS Public Art App
The STEPS Public Art App helps visitors to experience Canadian-based public art as a part of the STEPS organization that fosters dynamic, inclusive and resilient communities through one-of-a-kind art initiatives.
Mount Hebron Cemetery Tours
This history of those resting at Mount Hebron Cemetery is not just a story of individuals, it is a story of people who persevered to help create their city and in turn, their country. Enjoy the audio tours which bring these stories to life and make the legacy of these individuals and their cultural history available for generations of today into the future.
Historic Marion, South Carolina
Marion is the county seat of Marion County in South Carolina and its people are descended from settlers from the original Thirteen American Colonies. The 20-stop Marion Historic Tour encapsulates the history of this town in a unique way that runs parallel with the history of America.
Soundwalkrs
Soundwalkrs is an award winning self guided tour app with high quality audio walks for the travel industry. It uses GPS to locate your position and play highly immersive and sensorial stories for you.
Wave Hill Public Garden
All of us have a memory of using plants for culinary, medicinal or ornamental purposes. Listen to visitors and Wave Hill staff share their stories of plants with personal meaning inspired by the many familiar and unusual plants in the Herb Garden.
City of Placerville
You'll step back in time when you enter the Gold Bug Mine audio tour! It's a REAL gold mine from the Gold Rush days and you'll hear the stories told from a real gold miner on this 13-stop tour.
City & Food Walk Nunspeet
Learn more about this interactive walking app for visitors to Nunspeet where the visitor takes a 7.5 kilometer walk along national and municipal monuments and can sample local specialties at Nunspeet's best shops along the way.
Merkinės kultūros centras
The ARiTmija Contemporary Art Festival in Lithuania is a synthesis of harmonious nature and chaotic contemporary civilization. The festival acts as an artist's dialogue with nature. For foodies, enjoy a 3-stop tour highlighting the fruits, vegetables, meat, and drinks that were important motifs in the history of art.
Fine Arts Museums of San Francisco
Comprising the de Young in Golden Gate Park and the Legion of Honor in Lincoln Park, the Fine Arts Museum of San Francisco is the largest public arts institution in the city of San Francisco, and one of the largest art museums in the United States. The audio tours of Pompeii include glorious works of art, which reveal the splendor and luxury loved by the wealthy Romans who called Pompeii their home.
Virgin Galactic
This spaceport strives to encapsulate the vast and natural beauty of the New Mexico landscape, as well as the airy, light, and endless celestial realm. Choose between three different audio tours for your intergalactic experience.
US Army Corps of Engineers
USACE Jr. Ranger Adventure allows children and families to explore their local U.S. Army Corps of Engineers locations in new and exciting ways. Each location available offers multiple in-game digital tours and activities that unlock digital badges. Once you select a location and unlock all the digital badges they offer, you will be directed to a local Park Ranger who will give you a physical Jr. Park Ranger badge. Each location has a unique badge so you can collect them all!