Today we are highlighting the latest "Apps Gone Live" throughout the month of June. We have had the pleasure of launching a variety of apps for events and attractions including collegiate gardens, historic tours, and museums.
Calaveras Big Trees State Park
Established in 1931, Calaveras Big Trees State Park preserves two groves of giant sequoias - the world's largest trees. The team at STQRY partnered with the team at Calaveras Big Trees State Park to create this new tour consisting of an 800-foot loop trail. Visitors may learn about the plants and animals that live among the giant sequoia within a mixed conifer forest. The trail is called the Threes Senses Trail and consists of ten stops that provide visual descriptions and evoke the senses of hearing, touching, and smelling.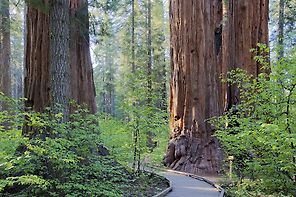 Parks Canada
Canada's national parks, national marine conservation areas, and national historic sites are the ultimate awe-inspiring experience. Enhance your visit to Parks Canada with this self-guided tour app. Visit at your own pace and take advantage of insider information, geolocated points of interests, maps, photos and quizzes.
Tours are available in seven locations across the country, including Les Forges du Saint Maurice National Historic Site, Batoche National Historic Site and Fortress of Louisbourg National Historic Site. There is even a quiz feature to test your knowledge.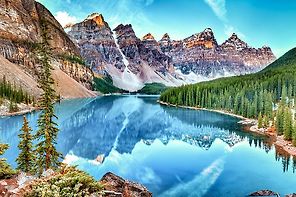 Other apps launched this month include:
Abbeville Historic Tour
The Abbeville Historic Walking Tour will allow visitors to experience all of Abbeville's historic buildings, homes, monuments, churches and parks which consist of 60 total stops.
Michigan State University Horticulture Gardens
The newly released tour of the MSU Horticulture Gardens takes users across 14 acres of diverse gardens and is a superb retreat and resource for gardeners, plant lovers and children of all ages!
USM Specialized Collections
This app includes virtual exhibits, walking tours, collections information, and contact information for each of the three libraries at the University of Southern Maine. Learn more about the rich and diverse collections with one click.
Hike & Bite
Hike & Bite takes people from all over the world on delicious cultural food tours of Rotterdam. The app will guide foodies through the city, share its stories, and introduce the best bites and drinks in town.
Bermuda Smart Tours
The St. George's Town was founded in 1612 soon after the 1609 Sea Venture ship wreck on Bermuda's reefs. STQRY helped create this tour to explain the history of this nautical, tropical town.
Sati Derive
The tour developed recently by our team at STQRY consists of eight site-specific listening points that allow for an interactive way to tour Sati Derive.
MyAlaskaGuide
Audio GPS-activated tours highlight Alaska's unique history and scenic wonders. Join local tour guides on walking and driving tours throughout Alaska. Learn the stories and events that shaped The Last Frontier.
African American Heritage Preservation Foundation
This mobile app will guide you through more than 1,500 African American national historic landmarks, museums, trails and other African American historic places throughout the United States and territories.
Adventure World Tours
Explore this self-guided audio tour where time management meets concentrated tour knowledge.
Battery Radio Battle Harbour Voices
This new tour - which includes a map of the island - opens an invisible door to stories, memories, and history as you walk around the island of Battle Harbour.
Fairbairn House Heritage Center
Learn about the people and events that shaped the village of Wakefield in this 1.5 hour tour covering 650 meters.
Huronia Historical Parks
The Huronia Historical Parks free app gives you access to all that Sainte-Marie among the Hurons and Discovery Harbour has to offer. From audio and descriptive tours of each site, historic images, interactive maps, up-to-date visitor information and so much more, immerse yourself in the stories of early Canadian history.
Tourism Whistler
Explore biodiversity on Whistler's first accessible nature trail via the Fitzsimmons Creek tour and discover the stories that enrich Whistler's culture, the venues that celebrate it and its milestones along the way.
Whyte Museum of the Canadian Rockies
Explore Banff in a unique way! Venture off the beaten path with the Whyte Museum's cultural walking tours and immerse yourself in culture and history.
Interested in launching a mobile app, audio guide or tour? Contact our STQRY team and learn more!