Last month, we saw a plethora of amazing apps hit the web! With many featuring walking or bike tours of some kind, it seems that this is the month for exploring. Check out the incredible span of places last month's apps feature. These apps provide a digital bridge to make visiting new areas more accessible and savvy. Where will you go?
Electric Bike Tours
Are you ready to explore San Diego? Discover the magic of the North County using these guided bike tours. Each tour kicks off at Solana Beach, takes riders through the North Coast, and ends back in Solana Beach. There's even a demo tour that takes you around the city of Del Mar so riders can try it out before purchasing. And the app itself is free!
Other sensational tours on the app include a Food Tour and an Electric Bike/Train tour. A tour guide narrates each, explaining points of interest, places to explore, scenic routes, restaurants, and history. There's even an option to view restaurants and their menus before you visit! This app is a great way to make sure you're getting the most out of your visit to San Diego. You can even rent a bike through Pedego Electric Bokes Solana Beach, which is a block from the starting point.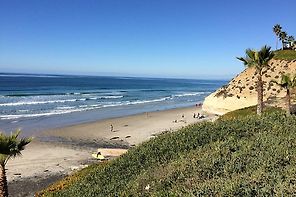 Walking Tours of Grounds
Explore the University of Virginia with this comprehensive walking tours app! As one of the most prestigious universities in the world, the University of Virginia offers an abundance of opportunities to learn about. Educate yourself on the history of enslaved African Americans or walk the path of author William Faulkner, UVA's writer-in-residence from 1957-1958. There's also UVA's Bicentennial to celebrate, where you can partake in a scavenger hunt-like endeavor as you find 100 objects around Grounds that symbolize the University's commitment to history.
Take a deep dive into the UVA library, featuring 10 stops that wind through Central Grounds. There's even a tour of the library renovation! Another comprehensive tour is the Women's Education tour at UVA, featuring 30 stops. It's a self-guided tour that introduces you to some of the significant people, places, and moments that ensured women's equal access to education at UVA. Each tour is packed with information and a great way to spend a day at UVA!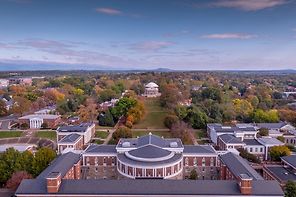 Other apps launched this month include:
Jaars Museum
Take a tour of the Museum of the Alphabet! Through this free app, you can learn about the museum's history, visitor info, alphabets, alphabet makers, and writing systems spanning from ancient to modern times.
Canmore Museum
Defined by the rugged Canadian Rocky Mountain landscape surrounding it, the Canmore Museum provides this digital tours app help users explore the Canmore area. Also featured is a look into the culture and community and traditions that have called Canmore and the Bow Valley home for over 10,000 years.
Experience Historic Garland
Located adjacent to Dallas, Garland is a city with a vast array of options ranging from history, urban appeal, natural resources, and Texas charisma. This app will shed light on the some of the entertainment and historical happenings in this vibrant city.
Discover Robe
This commercial fishing port in South Australia is a popular holiday destination. With more than 80 historic buildings and sites, there are a plethora of interesting stories to discover as you dive into its history.
The Myrtles Plantation
Take a walking tour through the stunning grounds of The Myrtles plantation. Learn about the history of the property and renovations that have been made over the years.
Newman Wetlands Center
Check out this 10-stop interpretive signage audio tour as a means to explore Newman Wetlands Center. The center is a great place to learn about the crucial role the wetlands play in the cycle of water and the history of the land.
Georgina Village
Explore the Georgina Pioneer Village with these guided tours! Discover hidden histories, and behind-the-scenes views, and unlock exclusive content.
Mississippi Green Book App by Museum of Mississippi History
Learn about Victor Green's Negro Motorist Green Book which listed thousands of Black-friendly businesses across the nation between 1936 and 1966. This was a necessary companion for Black travelers back in the day as it helped them find safe areas, including 115 in Mississippi alone!
Walsh Bay Sculpture Walk
Visit this vibrant outdoor exhibition of works from The Transfield Art Collection and through loans from local artists and private patrons. The audio tour takes you along the walk as you view the current seven sculptures.
Walsh Bay Walking Tours
Walsh Bay Arts and Commerce represents the business interests of the Walsh Bay community. Download the app to discover the vibrant community through walking tours taking you throughout the neighborhood.
Queen Anne's County Tours
Embark on a self-guided tour of historic Stevensville! Learn about the history on the app and then check out the 22 tour sites.
2022 Summer in the City Design Tour
This insider tour visits seven iconic gardens throughout the heart of downtown Chicago. It gives deep insight into the "why" behind the design, along with everything that impacted the building of the gardens and other common questions.
Maitland Gaol and Maitland Walks
The Maitland Gaol Audio Tour is your ticket to an in-depth understanding of how prisoners lived until their release. It takes you through each section of the site, with information and secrets coming from ex-inmates and ex-warders.
Maitland Walks
Check out this app to learn about all the walks available in the Maitland area. Each walk has insight into the city's history and heritage, and brochures are available at the Maitland Visitor Information Centre.
The Mt Buller Walks
Perfect for those interested in art, adventure, or simply looking to learn more about Mt Buller, this app serves as an informative guided tour. There are walks customized for everyone of all ages and fitness levels.
Chatt Taste Food Tours
Hungry yet? Embark on a food and arts tour featuring Chattanooga's Premier Culinary Experience. This self-guided tour showcases the transformation of dining and local business in Downtown Chattanooga. There are currently 3 tour options available!
Kiama Library Tours
This walking tours app allows you to step back in time and amble around the town of Kiama via four free self-guided digital tours. Learn about Kiama, Kiama's First World War, the Charmian Clift, and Lloyd Rees while venturing around.
Walking Tour of Santa Fe
Download this free app to explore 400 years of history, culture, and architecture in Santa Fe. this popular city in the nation's oldest capital and the walking tour will take you all over the historic downtown district.
Memphis Heritage Trail
Spanning a 20-block area, this trail is part of an expansive plan to celebrate the rich business, cultural and musical heritage of African American achievements in Memphis. From civil rights to entertainment to architecture and more, this is a comprehensive way to learn about the multitude of impactful endeavors the community is attributed for.
Columbia Icefield Skywalk
Explore fossils, waterful views, and incredible glacier landscapes along a one kilometer interpretive walkway. The cliffs of the Sunwapta Valley provide ceaseless wonder and are sure to make your journey unforgettable.