In March, we saw some wonderful apps get added to the web! We're especially seeing an emphasis on exploring nature and cities in new and exciting ways. Keep scrolling to see what apps went live last month. There's a little something for everyone!
Shirley Heinze Land Trust
Are you ready to immerse yourself in nature? Download the Shirley Heinze Land Trust app to better understand the natural areas of northwestern Indiana. There's so much to discover! We love exploring the glacial history of the Lake Michigan watershed and how to identify the calls of birds and frogs at the nature preserves. You'll even learn when native wildflowers are in season, so you can plan your trip around the best time to catch them in bloom!
The app is so easy to use and provides maps of the nature preserves and immersive tours. For each stop, users will have audio guides and panoramic views. The best news? It's free to the public. More tours and features will also be available in the future, so don't miss out!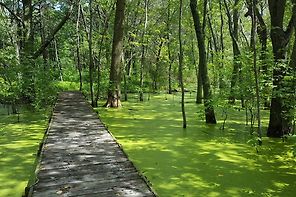 Nelson Kootenay Lake Tourism
This guided tour is perfect to enjoy in your vehicle or on your bike! Learn about the Nelson Kootenay Lake region, from forests to First nations. Take a deep dive into the attractions and amenities while viewing exciting sights and learning fun facts. There are over 180km of scenic highway driving, close to 100 sights, sounds and stories, and three different directional routes.
This app is an informative journey fit for any traveler! The tour can begin from anywhere around Kootenay Lake. As you move, you will get a full guided audio experience. Definitely check out this free app to enjoy the best that Kootenay Lake has to offer, such as cool spots for recreation and attractions and information on geographical hot spots. There's even a road trip playlist curated with amazing local artists! With this app, you'll learn everything there is to know. By the time you're ready to leave the region, you'll be a local!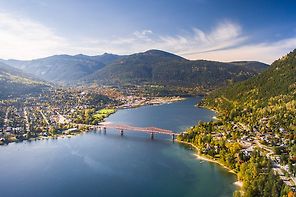 Nelson Kootenay Lake Tourism
The Kootenay Lake Road Trip App is an immersive audio-guided tour you can enjoy in your vehicle or on your bike. It tells the story of this region from forests to First Nations, and attractions to amenities. If you are curious to learn about the region you are in the right place.
Other apps that launched in March:
Semaphore SA
Check out this walking tour to discover the hidden gems of Semaphore's history. Take a journey along the coast and through the town center while viewing over 225 historical images and listening to over 40 audio recordings.
Tubman's UGRR - Cayuga County
Visit significant Underground Railroad sites in Cayuga County and Auburn, NY. Learn about the rich history of Harriet Tubman's chosen hometown, where she resided for the latter 54 years of her life. This app supplies a self-guided driving tour perfect for anyone interested in learning more about this fascinating county.
Mabel Tours
Learn about Miami like you never have before. This app gives you a prehistoric tour of Miami and the Tequesta tribe. It's a unique experience that will feel like you truly are walking around the same Miami from 2,000 years ago.
Playable Artworks
Check out stunning interactive works via this free app! Playable Artworks is a Minnesota-based performance company known for creating intimate interactive fun.
Dark Stry
A new way to see the city! Download Dark Stry to take a guided tour through your city and discover the hidden world beneath. You'll even be privy to food and beverage locations along the way, along with hidden history talks, then and now archival photos and videos, and guided commentary.
Every Kid in a Park
Check out this kid-friendly app which provides resources and support to families of children with all abilities. Access and enjoy the outdoor areas of Western Australia with Every Kid in a Park.