Last month, STQRY launched several immersive apps that spotlight some of the globe's most fascinating landmarks, jubilant festivals, and extraordinary locations. Read on to learn more about the latest "Apps Gone Live" and the newest destinations now discoverable at your fingertips.
Dictionary of Sydney Walking Tours
Explore the stories and sights of Australia's "Harbour City'' with the Dictionary of Sydney Walking Tours app. Follow along one of the guided routes as detailed text and accompanying imagery aid in recounting the city's rich history.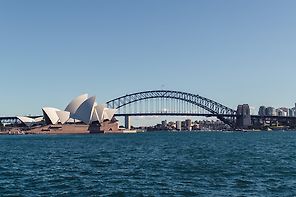 Dictionary of Sydney Walking Tours
With information about the buildings shared at each stop, expect to learn about the region's most significant events and key characters that helped shape modern Sydney into what it is today. In addition, the STQRY-powered app is GPS-enabled and available on both Apple and Android devices.
Ancient Lore Village
Nestled in the foothills of the Smoky Mountains and just outside of Knoxville, Tennessee, lies the Ancient Lore Village: a whimsical retreat and boutique resort specializing in fairytale weddings, private excursions, and group celebrations. Plucked right from the pages of a storybook, this quaint and idyllic village offers luxury lodging, exquisite dining, and themed activities like archery and ax-throwing for the entire family to enjoy.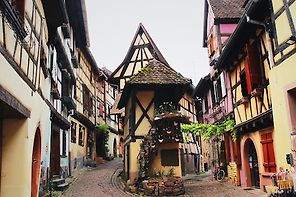 The Hills Audio Tour
This app provides a multimedia tour for those visiting The Hills Golf Course in Arrowtown, New Zealand. Listen to audio narration about the intricate landscaping and unique sculptures on the grounds that contribute to the course's gorgeous setting.
Brainbow
As part of the LeGrand Queer Festival, the Brainbow app will host a mixed reality story experience that illuminates the history of African queer culture. Attendees will recruit their senses in tandem with using the app to learn more about queer sovereignty of the African people.
Lane Motor Museum
The Lane Motor Museum app will let users explore one of the few American museums specializing in European vehicles. Navigate the pages of over 500 cars and motorcycles to enrich your knowledge while at the museum or anywhere else.
Quinta da Roeda
Discover the birthplace of Croft's famous Port Wines with the Quinta da Roeda app. Venture on a self-guided tour of the vineyards as you read about the grounds and how the wine made on this picturesque estate came to be.
Bix Beiderbecke Museum
Visit Davenport, Iowa where the Bix Beiderbecke Museum is located, and learn more about the jazz musician's incredible legacy. The self-guided tour on this app leads guests through the exhibit space and features accompanying audio and visual content.