Last month, STQRY launched several innovative apps that feature some of the globe's most fascinating locations, cultural landmarks, and tourist attractions. Read on to learn more about the latest "Apps Gone Live" and the newest destinations now virtually explorable.
Walking Tours of Kingston, Canada
Kingston, the Limestone City and Canada's first capital is distinguished by its natural beauty and preserved architecture. Explore the lively downtown streets and engage with locals to discover the city's charm first-hand.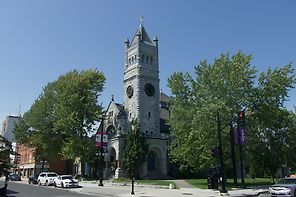 Walking Tours of Kingston, Canada
With the Walking Tours of Kingston app, choose from one of 12 self-guided tours leading you through the streets and sharing fascinating stories of Kingston's history. Geographic location technology ensures you stay on course, and accompanying audio media makes your tour an enriching experience.
Jackie Robinson Museum
Discover the remarkable legacy of Jackie Robinson at the Jackie Robinson Museum in Harlem, New York. Through interactive exhibits and engaging displays, learn how the legendary baseball player paved the way for racial equality in sports and furthered the movement for civil rights.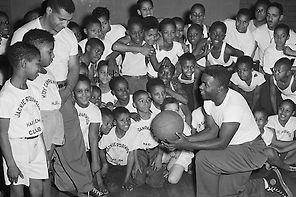 Jackie Robinson Museum
The app supplements your visit to the museum with a 17-stop walking tour of significant landmarks during Jackie Robinson's life in Harlem. Narrated by professional athlete and filmmaker Andia Winslow, the audio guide will immerse you in the sports icon's fascinating story and create a captivating tour experience you won't soon forget.
Auckland Botanic Garden
The Auckland Botanic Garden in Auckland, New Zealand is home to a stunning collection of plant species and offers a serene escape from the city's bustling atmosphere. With the app, learn more about the garden's history and take tours of their sculpture and biosecurity trails.
100 Jaar Groote Oorlog (100 Years of Great War)
Immerse yourself in the Great War history of the Scheldeland with this app, offering cycling and walking routes through picturesque locations of the region. Explore hotels, charming restaurants, cafés, shops, and museums as you listen to stories of past residents who lived at these historically significant sites.
The Glastonbury Way
The Glastonbury Long Walk is a scenic pathway that stretches across the beautiful landscape surrounding Glastonbury Tor in England. The app tour offers breathtaking views of the rolling hills, meadows, and enchanting countryside, creating a tranquil experience for tourists and nature enthusiasts alike.
Darent Valley Trails
Enrich your knowledge of the exquisite heritage landscapes in West Kent with the Darent Valley Trails app. The self-led walking tours allow users to explore the Samuel Palmer Trail, Creeks and Marshes Rail Trail, Ridges and Valleys Rail Trail, and more.
In Their Footsteps
In collaboration with heritage sites, the South Downs National Park Authority narrates the tales of the skilled artisans who once resided and thrived in this extraordinary terrain. Through this app, you can follow in the footsteps of these individuals, immersing yourself in their perspective and gaining a profound understanding of the landscape they cherished.
Tour-Man Audio Guide
Whether you're traveling to Italy, Paris, or Israeli cities like Jerusalem, the Tour-Man Audio Guides has got you covered. All of the GPS-guided tours are user-friendly and include narration, accompanying text, and images.
St Peter's College Adelaide
St. Peter's College is a renowned Anglican boarding and day school for boys, dedicated to fostering a remarkable learning community. The app provides tours that showcase the school's iconic heritage buildings and locations, with options for both short and extended versions to accommodate different time constraints.
Pinnacle Travel Group
Download the Pinnacle Travel Group app to discover all of the best that Western Australia has to offer. Providing multilingual audio guides and tours, users can choose to explore the cities of Perth and Fremantle, or even use the app while whale watching!
Baycourt 40th Anniversary
In celebration of Baycourt Community and Arts Center's 40th anniversary, users can download this app to delve into the last forty years of the Center's establishment in the Tauranga Moana region. This immersive digital experience illuminates the vibrant history of Baycourt and unveils the captivating stories that helped shape its rich past.
Wales Guidebook
Discover the wonders of Wales, United Kingdom, with the Wales Guidebook app, offering self-guided walking tours for various towns and cities. Equipped with GPS navigation and an onscreen map, the platform allows you to enjoy your tours at your own pace and makes them available for download to ensure offline playback convenience.
Cemeteries Tours
If you're visiting the Woronora Memorial Cemetery in Australia, be sure to download the Cemeteries Tours app. The audio narration guides you through the site, leading you to notable graves and providing insights into the lives and community contributions of those laid to rest.
Tours of Mt. Hope Cemetery
Embark on a self-guided tour of Rochester, New York's Mount Hope Cemetery, by foot or car. Established in 1838, this sprawling Victorian cemetery spans 196 acres, housing over 350,000 gravesites -- some with fascinating narratives.
Tour Petone
Explore the historical landmarks of Petone, New Zealand, ranging from the Petone Settlers Museum to the Iona Memorial Cross. Engage with informative audio or written descriptions at each stop to delve deeper into the rich history of the region.
Kilpisjärvi Science Trails
The Kilpisjärvi Science Trails offer a unique opportunity to explore and learn about the natural wonders of the Kilpisjärvi region in a scientific context. The app allows visitors to discover its diverse ecosystems and gain a deeper understanding of the Arctic environment.
The Ultimate Driving Museum
Experience the captivating BMW History exhibit at The Ultimate Driving Museum, showcasing "BMW Motorcycles, A Century of Innovation" from May 20th, 2023, to January 19th, 2024. This annual exhibit highlights motorcycles from 1923 onwards, providing a comprehensive display of over 100 years of BMW's rich history.
Hmong Cultural Center
The Hmong Cultural Center is a celebratory institution that preserves the rich heritage and traditions of the Hmong people. Through various programs and initiatives, the center provides educational resources, cultural events, and exhibits that showcase the Hmong culture, history, arts, and customs.
Quirk Gallery
The Quirk Gallery in Charlottesville, Virginia is a dynamic art space that showcases contemporary art, crafts, and design. With a focus on promoting local and emerging artists, visitors can immerse themselves in the vibrant and eclectic art scene while discovering unique and thought-provoking works.
agriCULTURE
Visit the agriCULTURE exhibition, a collaborative and contemporary art showcase that brings together prominent artists and Boulder County farmers. Spanning multiple venues, this exhibition explores the interconnectedness of farming with climate change, water rights, and various other compelling themes through diverse multimedia artwork.
Tour Translations of Australia
This app allows tourists visiting Australia to explore the country's most prominent cities with tours in their native language. The app translations are available in 10 different languages, including Mandarin, Cantonese, Portuguese, Spanish, Korean, Japanese, Italian, German, French, and Dutch.
Mt. Wilson Walks
The Mt. Wilson & Mt. Irvine Historical Society is an organization dedicated to preserving and promoting the rich history of the region. With this app, users can explore Mt. Wilson and appreciate the deep-rooted significance of its stories, artifacts, and heritage.
Alameda Preservation
The Alameda Architectural Preservation Society's mission is to inform visitors about the region and safeguard its historic architectural treasures. Through this app, users can explore iconic buildings and neighborhoods with self-guided walking tours enhanced with audio narration and visuals.
Ximenez-Fatio House Museum
The Ximenez-Fatio House Museum is a historical gem located in St. Augustine, Florida. This meticulously preserved house offers visitors a glimpse into 19th-century life in Florida through its furnished rooms, exhibits, and guided tours.
SoundAround Music Tours
Embark on an immersive journey through the history of pop, RnB, and rock music with our downloadable audio tours, exploring the lives of renowned musicians in cities across the globe. Whether you're a passionate music fan or simply curious about the location you're visiting, our GPS-guided tours offer a unique perspective on history and provide an alternative approach to uncovering a city's rich heritage.
Iconic Tours
Step onto the bustling streets of New York City and discover its hidden treasures with the Iconic Tours app. Listen to captivating audio narration and have your camera ready as you venture into the heart of the Big Apple.
Rottnest Island
Immerse yourself in the captivating history and diverse stories of Rottnest Island with this app, offering a variety of self-guided tours for walking, cycling, and snorkeling. From Aboriginal occupation to a century of tourism, dive into the complex layers of Rottnest Island's fascinating past and discover its history.
Taliesin West
Taliesin West is a renowned architectural masterpiece located in Scottsdale, Arizona. Designed by legendary architect Frank Lloyd Wright as his winter home and studio, this iconic structure showcases Wright's visionary principles and serves as a testament to his innovative approach to architecture. With this app, visitors can explore the most popular spaces on campus and learn more about Wright's life and work.