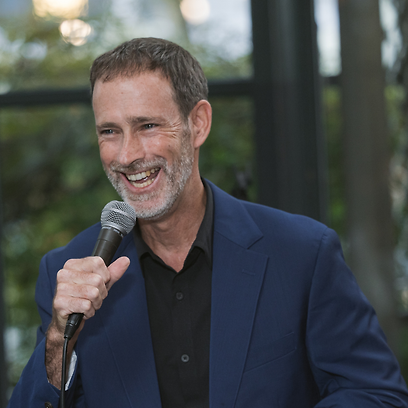 STQRY has been instrumental in transforming the culture and tourism industry during this time of unprecedented change. We interviewed Thomas Dunne, the Founder and CEO of STQRY, to reveal his secret sauce in leading a successful SaaS company, and his unique approach to life as an entrepreneur in this modern age.
Thomas' entrepreneurial journey started at a young age launching several businesses in high school and college. This early success gave him a lot of confidence and led Thomas on a path of utilizing technology trends to solve problems. He has founded several companies, including Group Long Distance, VoicePort, and OnCell; now known as STQRY. Outside of work, he enjoys immersing himself in nature and loves going on adventures. "I also enjoy doing most anything revolving the water, such as sailing and surfing." He loves spending time with his family, growing up the fifth of nine kids, and having 8 children of his own keeps him very busy. "My family is what brings me the most joy," Thomas mentioned. He often encourages his children to challenge routine thinking and develop an entrepreneurial mindset. Amazingly, three of his children; Kevin Dunne (27), Sheila Dunne (22), and Maya Dunne (21), are recognized by Forbes as "the upstart entrepreneurs reshaping the American dream" and earned the honor of making the Forbes Next 1000 list.
With entrepreneurship being a crucial component of Thomas' professional background, we explored the qualities that an entrepreneurial leader should possess in the 21st century. "As an entrepreneur, you need to be persistent and determined. It is common to have setbacks when starting a business. Therefore, having the ability to continue moving forward despite these obstacles is crucial." Thomas also values building genuine connections with people, no matter if it is with his teams, stakeholders, or customers. "In the early days, there was a lot of persuasion involved. Having a team that strongly believes in your vision and the customers who see the value of your product is the key to success". In every business Thomas has started, there have always been significant pivots. "An entrepreneurial leader adapts to changes and listens to the market. When you modify the product based on these changes, it meets the market where it is".
The idea of launching STQRY, formerly OnCell, goes back to 2002. Thomas was on a trip to Michigan, where he visited the Grand Rapids Public Museum. While there he was offered an audio wand to facilitate the touring experience of the Dead Sea Scrolls exhibit. As he waited for the audio wand to be charged "I was listening to a voicemail on my smartphone" and suddenly, something sparked in his mind – "why couldn't you deliver this audio tour using the phone?" Moving through the exhibit, the audio guide was a game-changer. "As a kid with dyslexia, I struggled to read. Even to this day, I am a slower reader. The audio guide allowed me to focus on exploring the artifacts without reading large chunks of text, which made the museum experience so much better for me." Seeing the potential of improving the accessibility for different learners, Thomas kept the idea of developing mobile audio tours in his business journal and officially started the company OnCell, four years later, on October 30, 2006.
Following the conversation, we asked Thomas about his experience leading STQRY.
What is your favorite thing about leading STQRY?
"I just love the impact we create - enhancing educational accessibility for people with learning challenges."
What's the No.1 thing that led STQRY to today's success?
"Our team is committed to incrementally improving the product and process. We always ask ourselves: How can we serve our clients better? How can we enhance the experience for end-users? While our competitors are trying to force a square peg into a round hole, we listen to the customer and adapt our solution to eliminate barriers for them. In other words, we evolve as the market does."
Where do you see STQRY in 5 years?
"We are just at the tip of the iceberg with mobile and I believe that there are more opportunities in front of us than ever before. The pandemic created billions of more active mobile users. Businesses and organizations are realizing that mobile has become an essential solution in consumers' everyday life. With a loyal and happy customer base, and such an incredible team, I am confident that we will leverage the value STQRY brings to reach new markets with a wider range of services."