Last month, a number of compelling and intriguing apps were launched. Read on to learn more about the latest "Apps Gone Live," highlighting all types of global destinations from museums and cultural centers to college campuses and libraries.
Highlight #1: King of the Mission
Visit the fascinating Lavanderia (wash basin) built by the Chumash Indians of Santa Barbara, and learn about their daily lives with the family-friendly app!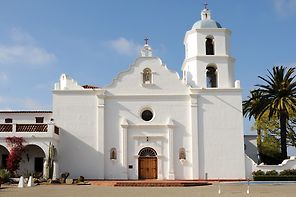 Highlight #2: Museum of Broadway
The Museum of Broadway is an interactive and experiential museum that takes visitors of all ages on an exciting, immersive journey, from the birth of Broadway to the present day. The app features maps, virtual tours, and translations that are ADA-accessible.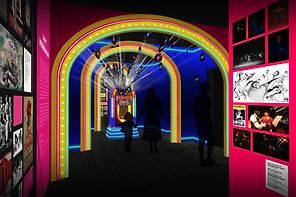 Other apps launched this month include:
Westport History Tours
Explore the heritage of Westport, Massachusetts, and take a stroll along the Handy House Heritage Trail in the virtual company of archaeologist Holly Herbster.
Vincennes Knox County CVB
Take a glimpse into the past of Vincennes, Indiana's First City. Throughout the city, you will encounter several small signs posted by historic sites, that indicate an audio tour stop to hear more about the events that took place at each site.
Cowgirl Museum and Hall of Fame
The National Cowgirl Museum and Hall of Fame honors and celebrates women, past and present, whose lives exemplify the courage, resilience, and independence that helped shape the West.
Beaumaris College Tour
Beaumaris Secondary College is a newly established secondary school. Opened in 2018, it is located in the leafy bayside suburb of Beaumaris in close proximity to the bay, a marine sanctuary, and nature reserves.
Whistler Wander Travel Inc
Allow this app to be your guide throughout your visit, ensuring that you have the most pleasant experience, customized to your needs.
Newport History Walk
This six-stop, self-guided tour, is an introduction to the history of Newport, Kentucky. Founded in 1795, Newport is one of the region's and state's oldest cities, and its history is a microcosm of America's history.
Coonawarra Walking Trail
Enjoy an informative walk through the vineyards between the six wineries. Learn about history, winemaking, viticulture, and other interesting points of interest along the way.
Pennine Horizons
Explore the Calder and its Valleys by bringing trails alive. Walk the heritage trails and listen to the stories of the hills that shaped the modern world.
Drives and Detours
Whether you're a tourist or a local explorer, Drives and Detours gives you access to a wide range of informative and entertaining self-guided driving and walking tours and location-activated media.
The Entrance
The Central Coast Council recently partnered with STQRY to create five interactive tours discovering the heritage and interesting fun facts about New South Wales, Australia.
Bulldog Tours
Enjoy visiting many of Charleston's historic sites at your leisure with the convenience of the audio tours composed of historical research, first-hand accounts, and a variety of media to bring to life.
Skirball's Wayfinding
Engage in moments of quiet reflection, and meaningful exchange through the Skirball Cultural Center's first-ever outdoor exhibition, Chloë Bass: Wayfinding.
Pedego Electric Bikes
Cover lots of ground with a self-guided Pedego Electric Bike tour, while still getting an up close and personal look at all the scenery and attractions.
Walk Around The Neighbourhood
Learn about Dublin's history through the interesting people who lived here, and find out from the locals independent recommended places to eat, drink and visit.
Walk Waiheke
With this app, you'll be taken through ancient forests, past beautiful cascades, along golden sand beaches, between wineries, and see ancient kūmara pits and pā sites.
Laurel Hill Cemetery
One of Philadelphia's most unique and beautiful sites, the mobile app is yet one more way to experience all that the cemetery has to offer.
Thalo Blue Marketing's Kennebec Valley Explorer
Maine's Kennebec Valley is known for its outdoor activities like whitewater rafting, hiking, and fishing. This river is the true heart of this spectacular region.
Handley Library
The tour includes photos of the library today, historical images, and artwork from the Handley Library.
Bloody Mary Tour
New Orleans has been considered America's most haunted city long before paranormal was as popular as it is today. Virtually tour this notorious Haunted Museum and then look a bit beyond to explore Bloody Mary's haunted hometown.
Layers of the Gardens
This tour of the City Botanic Gardens is presented with the Garden as the storyteller which observes the comings and goings of seasons, animals, and people.
Mobile Adventures Australia
Deepen the reach of mobile learning into educational programs with Mobile Adventures Australia, and transform workplace learning practices into experiential practices.
H&GHS
Join experts and local identities and re-live stories of the history and cultural heritage of some of the most popular seaside suburbs west of Adelaide.
The Woolshed at Jondaryan
Located in Southern Queensland Country, this region offers visitors the chance to take a historic walk through carefully restored colonial buildings - each with their own story to tell.
In City Wheels by Dallas
Take a ride on ebikes or scooters and find the best routes for getting around the city and learn about the history and culture through interactive maps and local recommendations.
Maui Nui Botanical Gardens is live!
Explore the 5-acre Gardens at your own pace to appreciate the plants for their value to Hawaiʻi culture, history, and ecology.
New Zealand Maritime Museum
The New Zealand Maritime Museum Hui Te Ananui A Tangaroa is a maritime museum in Auckland, New Zealand.