In October, we released some amazing apps that allow people to explore visitor destinations from right within their own homes. Taking you to locations all over the globe, these apps feature incredible destinations like historical sites, museums, festivals, cities, and more.
Art Central by Museum of Art I Fort Collins
Welcome to Art Central, a digital app for the Museum of Art | Fort Collins. On the app, check out art around town through virtually visiting the Colorado State University Art Venues, the Fort Collins Mural Project, and Old Town Art Venues. You can also view current exhibits at the museum, such as the Blow Up II: Inflatable Contemporary Art. Look at how unique and fun!
This app is perfect for artists and tourists alike who want to experience the unique exhibits that the Museum of Art has to offer from the comforts of their home. No need to travel or worry about crowds. You can download this free app now.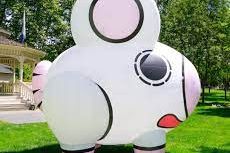 Pod Hotels NYC
Looking for an easy way to plan your next trip to NYC? Download the free Pod Hotels NYC app to explore hotels, attractions, restaurant picks, and more! There's even information on transportation if you plan on taking the subway around the city, or for the walkers, enjoy 2.5 hour foot tours that allow users to reserve a spot. This new app even features seasonal suggestions as well.
Designed to make travel a breeze, Pod Hotels NYC lets you explore NYC before even arriving. Perfect for planners and folks looking to make the most of their time. It covers attractions in all the main burrows and offers exclusive discounts on stays for users. Plus, get insider tips on some of the best spots in the city!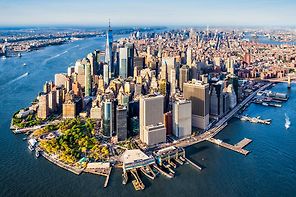 Other apps launched this month include:
Rutherford's Historic Park Avenue: A Walking Tour
Go on a walking tour around the historic Park Avenue district with most of downtown dating back to between 1876 to 1923. See buildings with original elements while learning about their history. Each stop features images of how the buildings originally looked when first constructed.
Jerusalem with Oren
Plan your trip to Jerusalem using the app Jerusalem with Oren. Including four videos tours of Jerusalem along with personalized recommendations and discounts on accommodations and tours, it's a must-have when travelling.
Traveling the Old Federal Road
Rediscover lost tales of the past while riding along historic routes through Macon County Alabama. This app follows an ancient Native American path that became the main route through 18th-century Macon County. It's the perfect app for history buffs wanting to learn more about the old Federal Road.
Gan Heritage Walking Tour
Walk back in time and explore the town of Gananoque as it was. Learn about the heritage over the last 200 years through local stories and facts that make the buildings come alive.
Artweek Every Week
Celebrate the annual Artweek festival by downloading this free app to help you explore the visual arts community of Tāmaki Makaurau. Taking place all over Auckland, use the app to explore the exhibitions, events and activities that are happening around creative venues.
Explore the Badger Lands
Use this free mobile app to go on self-guided tours of the former 7,350-acre Badger Army Ammunition Plant. Enjoyed by thousands of visitors each year, the reformed Badger Lands have resulted in a natural prairie and recreation area sure to give visitors an interesting environmental experience while also teaching a fascinating history.
Looking to create an app?