In October, STQRY collaborated with museums, cities, and esteemed cultural landmarks around the world to introduce innovative and interactive apps to elevate their visitors' experience. Keep reading to explore the latest Live Apps, now available in some amazing visitor destinations.
BikeGrandCanyon
An extension of their mission to "provide visitors the opportunity to experience the natural wonders of Grand Canyon in an active and educational manner," Bright Angel Bicycles & Cafe just launched the app every cyclist needs.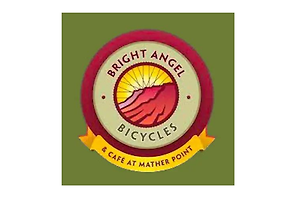 BikeGrandCanyon Tours
This STQRY-powered app guides your Grand Canyon bicycle tour by providing a location-aware experience, allowing you to seamlessly navigate the incredible terrain equipped with insights about the area's geological wonders and history. This app will be your trusted guide, making your journey safe, immersive, and informative.
USACE Jr. Ranger Adventure
The USACE Jr Ranger Adventure app invites young explorers and their families to explore their local U.S. Army Corps of Engineering sites. Each location has a range of digital tours, interactive activities, and an interactive path to earning digital badges.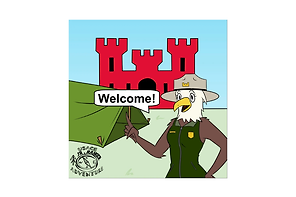 USACE Jr. Ranger Adventure
After completing the digital challenges at a chosen site, participants can connect with a local Park Ranger to receive a real Jr. Park Ranger badge as a testament to their achievements. A creative and effective way to engage young visitors and include them in a hands-on learning experience!
City of Sacramento's Anytime Tours
The Center for Sacramento History educates and enriches the public by collecting, preserving, and making accessible the region's vast cultural heritage. The STQRY-powered "Anytime Tours" app is a user-friendly platform with multimedia content, interactive maps, historical context, and customizable options. Users can explore the city's history at their own pace, with or without tour guides, making it accessible from anywhere and anytime.
Fairbairn House Heritage Center
Experience a delightful walk through Wakefield Village with our virtual tour guide, whether you're exploring in person or virtually through the Stqry app, all from the comfort of your living room.
Tri An Foundation
"Tri Ân" conveys profound gratitude to South Vietnam's freedom defenders. Their STQRY-powered app offers interactive multimedia, fostering a deeper understanding of this gratitude for freedom protectors and Vietnamese refugees.
Grandfather Mountain
This Grandfather Mountain tour is your personal guide to a deeper experience and better understanding of what makes this mountain so unique.
TampaBayRealTour
Explore Tampa's captivating history, vibrant present, and exciting future with the STQRY-powered app, full of interactive stories, informative content, and location-based insights for every step of your adventure.
VI Crawl
An essential for your Virgin Islands food tour, providing an easy way to explore the 16 must-try local dishes, enriching your culinary experience with interactive maps and descriptions, and connecting you with locals for a deeper cultural immersion.
ConnTours
The STQRY-powered ConnTours app is the perfect introduction to the compelling stories behind each Conneticuit site, sparking curiosity and inspiring visitors to experience Connecticut's history and culture with a deeper appreciation for its diverse and historically significant places.
JCMA Digital
With five to six new exhibitions coming to the museum every year, the JCMA Digital app is an extension of their learning library for the Juniata's Museum Studies Program. Their students have the option to contribute content to the app--a truly two way street!