Last month, STQRY collaborated with museums, cities, and cultural landmarks across the world to bring inventive and interactive mobile apps to their visitors. Keep reading to find out more about the latest "Live Apps" used in some of the most exciting visitor destinations across the globe.
Naples Depot Museum
The Naples Depot has welcomed travelers worldwide for nearly a century, now housed in the restored Seaboard Air Line Railway passenger station.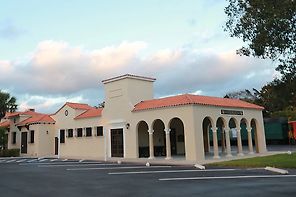 Naples Depot Museum
Last year, the museum was forced to close its doors after Hurricane Ian and prepare for a full reconstruction. They used STQRY to set up a virtual tour and offer visitors a glimpse into Naples' history of innovation and resilience as they build back.
Crossroads: North Summit
A STQRY-powered driving tour of Utah's historic North Summit, the Crossroads: North Summit app is due to the incredible work of sixteen North Summit students who worked through the summer to learn for themselves what life was like back in the day.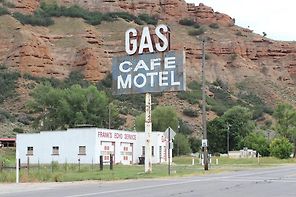 Crossroads: North Summit
Convening at the Summit County courthouse, the students sifted through historical records, photographs, and museum artifacts, unearthing hidden stories of their community's past. They brought their findings and a microphone around town, interviewing local legends to learn more about their town's history. Their tales and truths uncovered are now available in the app with location-triggered videos, current and historic photos, community-led audio, and more.
MaxTour
A multilingual journey through the American Southwest's top destinations, the MaxTour app covers everything from the Grand Canyon's grandeur to Santa Fe's cultural richness, sharing the magic intersection of history, nature, and cultural diversity.
Orilla and Lake Country Tourism
This 22-kilometer trail between Orillia and Coldwater was once a railway route and is now a part of the Great Canadian Trail. Discover history and ecology, take in scenic vistas, rivers, and charming towns, and enjoy the ride.
RWH Climate Walking Trail
ResilientWoodsHole (RWH) is a vital initiative ensuring Woods Hole's future resilience against climate change impacts like coastal flooding and sea-level rise. Their RWH Climate Walking Trail app provides information about sea-level rise projections and climate resilience efforts with contributions from partner institutions like WHOI and MBL.
Florida Stories
Explore Florida's hidden landmarks with Florida Stories' self-guided walking tours. This app delves into history, culture, and architecture, aided by GPS, audio narration, and captivating photos.
Tell Me North
Tell Me North's self-guided audio tours explore the Faroe Islands through the eyes of locals. Memorable stories offer insights into the region's society, culture, and history, with offline downloads and affordable in-app purchases for an accessible travel experience.
Roebling Works
With stunning visuals and engaging storytelling, this app brings users right into the heart of Roebling, detailing the history behind America's iconic bridges.
AlbionTouring
After over 30 years of expertise, the team at Albion Touring has put all of their stories and knowledge of the beautiful British Isles into an easy-to-use app. Featuring an intimate exploration of Stonehenge, a literary tour of Britain, or an extensive 2-week adventure full of passion and insights.
Discover Bernardsville, NJ
Bernardsville, New Jersey, is a hidden gem in picturesque Somerset County, perfect for nature lovers and history enthusiasts. The app explores local history, lush parks, quaint boutiques, and diverse dining options.
Barker College Heritage Trails
The Barker Heritage Trails app shares a rich campus history dating back to 1890. Each stop offers a glimpse of the past with images and summaries, and in-depth stories are available for the visitor to learn more.
Rideau Lakes
Nestled in eastern Ontario's Golden Triangle, the Township of Rideau Lakes is a place of geological wonder, historical significance, and natural beauty. The app is a gateway for exploration, boasting the Rideau Canal and Cataraqui chain of lakes and streams—a truly unforgettable experience in any season.
Naper Settlement
Embark on a captivating journey through history with the Naper Settlement Site Tour. Immerse yourself in the past as you explore meticulously preserved buildings and artifacts and discover a treasure trove of fascinating stories waiting to be unveiled. Whether you're a history enthusiast or a curious explorer, this tour promises to be an enlightening and memorable experience.
Nature in the City
Embark on guided tours of Hamilton's gullies and natural areas to discover restoration efforts, native species, and hidden gems like A J Seeley Gully. The app helps explorers identify local flora, spot long-tailed bats, and engage with more of Hamilton's rich nature.
Historic Monroe County
The Monroe County Museum, located in downtown Monroe, Michigan, is a custodian of local history, preserving landmarks like the Navarre-Anderson Trading Post and the Papermill School. Their STQRY-powered app furthers visitors' explorations of the past, informing their understanding of the present and their visions of the future.
Discover Waitangi
The Discover Waitangi app is a journey to the heart of history. Connect with the history of the Waitangi Treaty Grounds through an immersive app experience, with insights into the Treaty of Waitangi, available in five languages.
Wildlife Images
This new mobile tour experience is an immersive deep dive into the world of Wildlife Images' Animal Ambassadors. On-site users get more out of the park, engaging with the animals and learning about the important work of the rehabilitation clinic.
EXPLORE-Helen-Sautee-GA
Sautee Nacoochee is a place full of beauty and rich history. Through centuries of change, Sautee Nacoochee remains a close-knit community deeply connected to its land and heritage–this app takes visitors through those centuries with educational and engaging lessons along the way.
Explore Warren County, NY
This is the Adirondacks on the First Wilderness Audio Tour, stretching from Big Bend on the Northway to Garnet Hill Lodge. Stroll through history with the North Creek Walking Tour, the Warren County Historians' Challenge Audio Tour, and other wonder-making explorations.
JESÚS EN TIERRA SANTA
The Jesús en Tierra Santa app takes visitors on a pilgrimage through a sacred space, connecting with the stones, mountains, valleys, and historic roads with narrations on the story of Jesus.
California Trail Center
The California Trail Interpretive Center offers a memorable exploration of the Overland Trail to California, used by over 250,000 emigrants from 1841 to 1869. The interactive app provides deeper insights into artifacts, art, documents, and the Trail's geography.
St. John's Church Foundation
Explore the Historic St. John's Church in Richmond, Virginia, where in 1775, Patrick Henry's fiery call for liberty ignited the American Revolution. The app-based tour welcomes all visitors to explore this segment of history.
Washington Rochambeau Trail (W3R)
The W3R-US app brings visitors through the Washington Rochambeau Revolutionary Route National Historic Tour, covering the 680-mile journey of the Continental Army and the Expédition Particulière during the Revolutionary War.
Spartanburg Soaring Kite Festival
This STQRY-powered app provides more access to visitors attending the Spartanburg Soaring! International Kite Festival; a fun event full of live music, delicious food, local artists, and interactive kids zones.