As foot traffic rebounds and groups return to cultural and heritage institutions, digital kiosks are becoming central to visitor engagement and retention. An extension of a strong digital content strategy, kiosks improve the accessibility and impact of the visitor journey. Increasingly, museums, galleries, national parks, and outdoor tours are using digital labels to engage and retain visitors. This blog walks through three important advantages of kiosk-enabled digital labels, exploring essential features and workflows that will make integration affordable and easy.
1. Setting Expectations
Media companies have found one of the best ways to hook a reader is to tell them upfront how long an article will take to read; adding a read-time estimate increases traffic and engagement by up to 40%. Interestingly, there's no correlation between the length of the article and the reader's willingness to engage. They just want to be able to understand and prepare for the learning journey they're able to begin.
Visitor destinations that use kiosks to welcome their visitors and set the scene for the experience see much the same effect. Positioned at a gallery's entrance, a museum's main hall, or the mouth of a trail, a welcome kiosk can display an interactive map of the experience, helping visitors explore and situate themselves in what's about to unfold. Visitors can manage their access to important information; how long it takes to walk from one site to the next, or which wing has the exhibits most interesting to the group. With that understanding, they can begin their journey with the context they need to be prepared and excited for what's to come.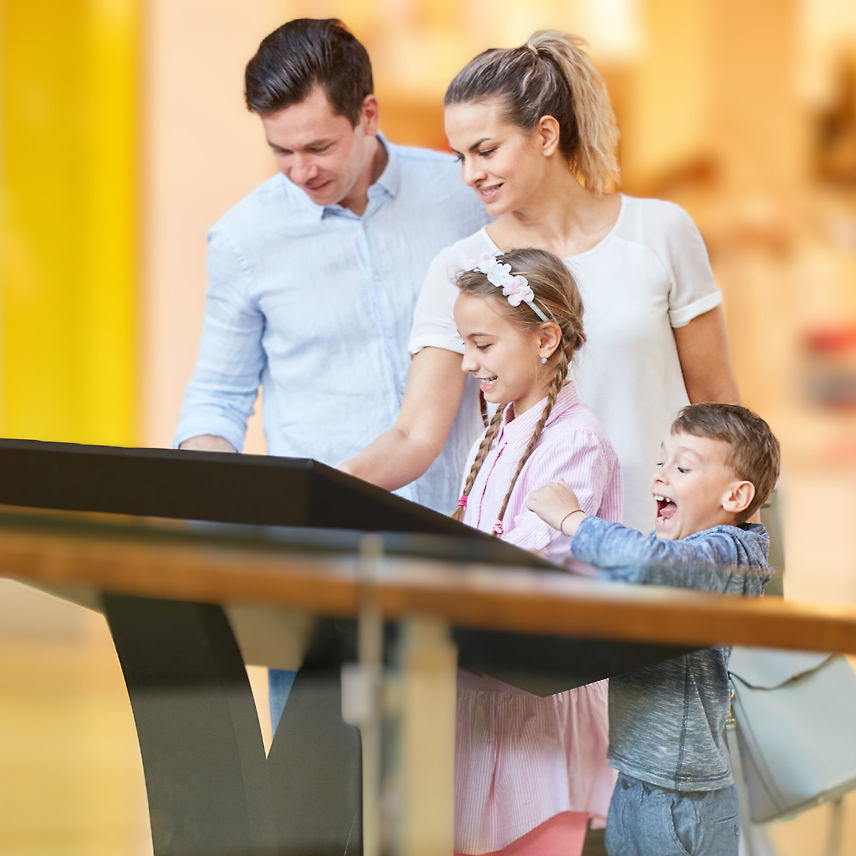 Welcome kiosks establish a visitor's initial interest. From there, handheld devices can take over as the main navigation method; the already-engaged aware visitor will know exactly where they're going, and they'll know what they didn't get to, increasing the likelihood that they'll return.
2. Sharing Information
Visitor destinations are working to open up their experiences to visitors of any learning style and educational background. That initiative includes improving access for multi-generational audiences. Children, parents, and grandparents will have different experiences with any information offered during their visit and will vary in their ability to understand an exhibit or recall the history behind an artifact that makes it significant.
Here again, kiosks are useful as a way to facilitate access. Larger screens meant for multiple viewers and collaborative engagement became the central source of information. Kiosks can provide transcripts of audio-visual material, scrollable historical timelines, and interactive maps. Visitors can choose a language or even a reading level based on their collective needs. Groups can read the placard of a painting or scroll through a detailed history together, improving the likelihood that the content comes alive to everyone.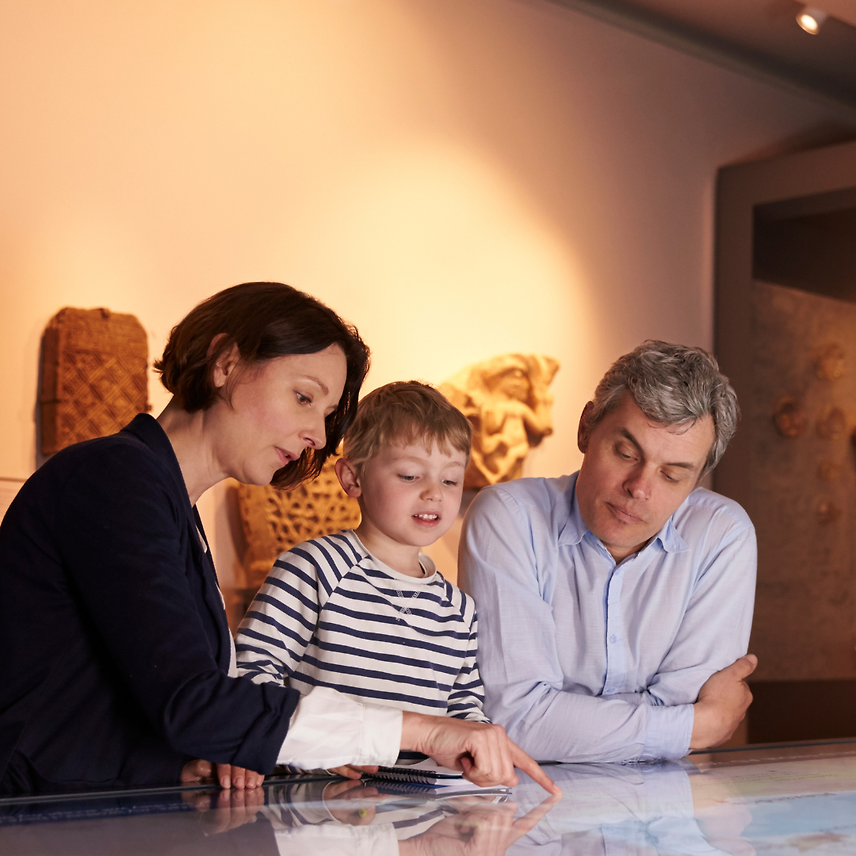 Large, interactive screens facilitate individual learning and encourage collaborative exploration. As a result, families and groups can come together, explore, and discuss the information presented, fostering an inclusive and effective educational journey.
3. A Chance to Reflect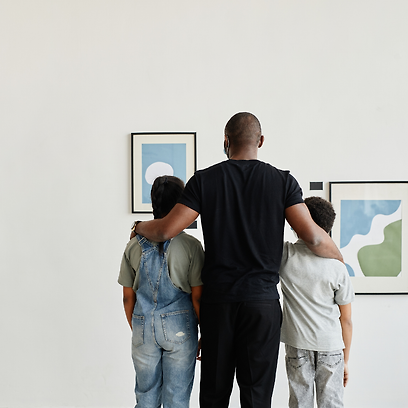 Digital kiosks foster a different kind of engagement from visitors. Unlike static displays, STQRY Kiosks are equipped with interactive surveys, polls, quizzes, and games that help organizations engage visitors and create activations around tour stops and exhibits.
After engaging with an exhibit or artifact, STQRY Kiosk content can offer continued reading for more information or cement learning with a quiz or a mini-game. Integrated with STQRY's online builder, Kiosk content can be easily created in different forms, from written transcripts to polls and games, to keep the experience engaging and make educational experiences a two-way street.
BONUS: Enhanced Accessibility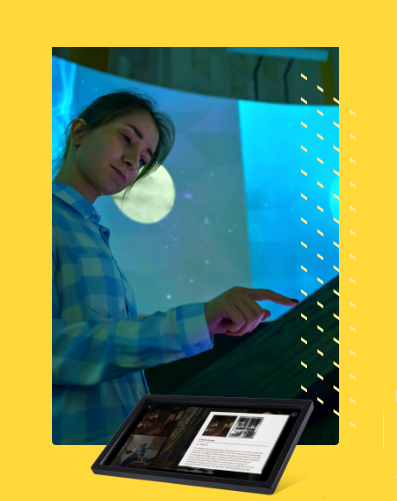 Every visitor deserves a seamless experience, and STQRY Kiosks are built with this principle in mind. The touchscreens adjust to different heights, making them accessible for kids and wheelchair users alike. Those with visual impairments can rely on audio outputs, while clear subtitles serve those with hearing challenges.
Kiosks are designed for intuitive use, ensuring that even visitors who aren't tech enthusiasts can navigate with ease. For those who might struggle with traditional signs due to visual issues or dyslexia, the kiosks offer customizable font settings and the option for spoken content. STQRY Kiosks become an extension of your mission to ensure every visitor engages fully and comfortably.
Cultural and heritage institutions are rethinking their visitor experiences. Digital kiosks are a modern and flexible addition to boost engagement, accessibility, and multi-generational learning. By setting clear expectations, fostering collaboration, and extending inclusivity for everyone, kiosks are paving the way for a more enriched and immersive visitor journey for improved engagement, retention, and impact.