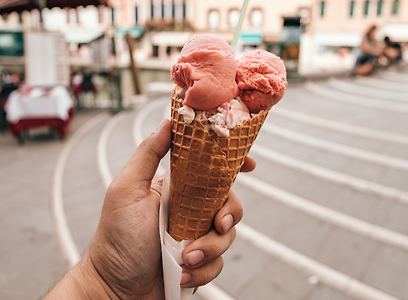 Cuisine often reflects the unique history and culture of a region. According to TripAdvisor, food tours are the fastest growing experience category on the travel booking site based on traveler spending. If you are looking for some fresh, exciting ideas for your next trip, don't miss out on these amazing apps designed for foodie travelers.
City & Food Walk Nunspeet
As an agricultural site since prehistoric times in the central Netherlands, Nunspeet is now a famous tourist destination surrounded by woods, holiday resorts, and the former sea. Its international reputation also brings in the best of different cuisines. Here, you can find tasteful and well-presented Dutch and Mediterranean seafood, classic Italian pizza, unique Chinese Indonesian dishes, and vegetarian-friendly meals. This interactive app adds more fun to your Nunspeet food tours! Follow the audio guide, and take a walk through the national and municipal monuments, where you get to sample local specialties at Nunspeet's best shops along the way.
Download the app on Google Play or App Store.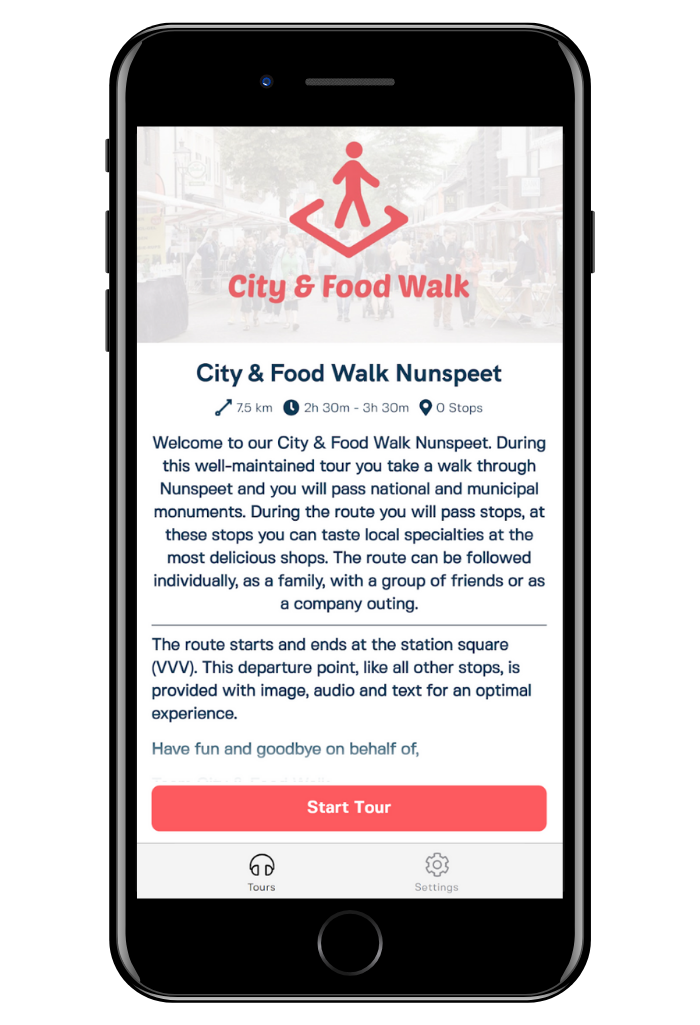 Welly Walks
The world's coolest little capital, Wellington city, is loved for its culture, coffee and cuisine. It takes only 20 minutes to walk from one side to the other in its vibrant, compact downtown area. The Welly Walks app offers you a dedicated Foodie Secrets walking tour, helping you discover award-winning restaurants, cafes, boutique shops and more. Immerse yourself in Wellington's artistic atmosphere and picturesque views while tasting delicious food and coffee.
Download the app on Google Play or App Store.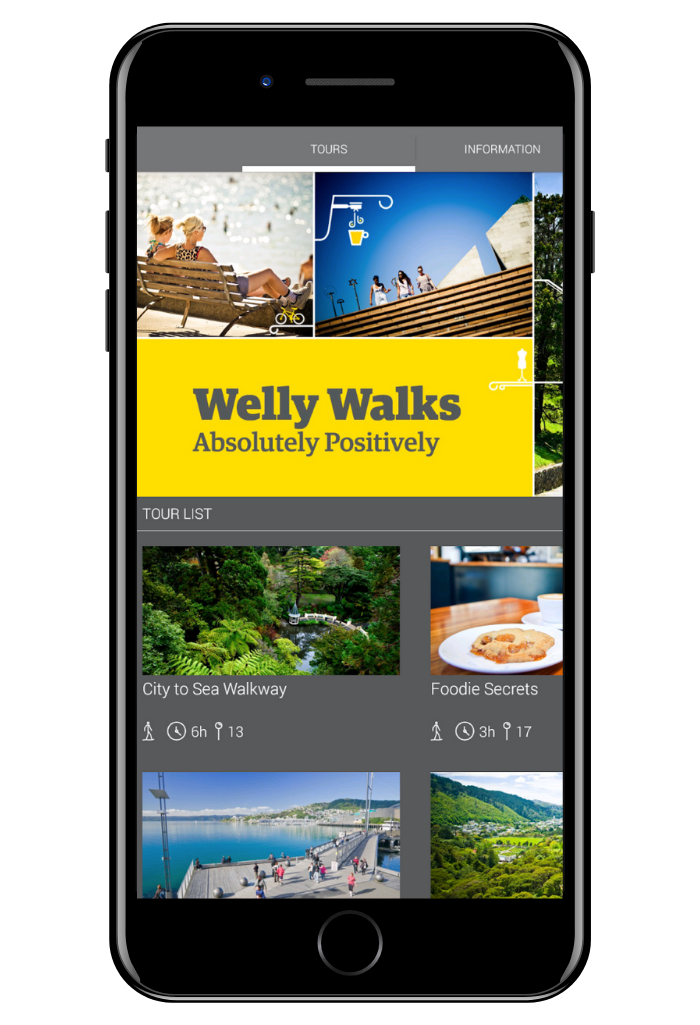 Hike & Bite
The Hike & Bite app takes people from all over the world on delicious cultural food tours in Rotterdam, the second-largest city in the Netherlands. Choose your favorite location on the app and explore at your own pace. Listen to the city's many different stories while you enjoy the best local food in town. When you're done, you'll feel like a true Rotterdammert!
Download the app on Google Play or App Store, or access the Web App.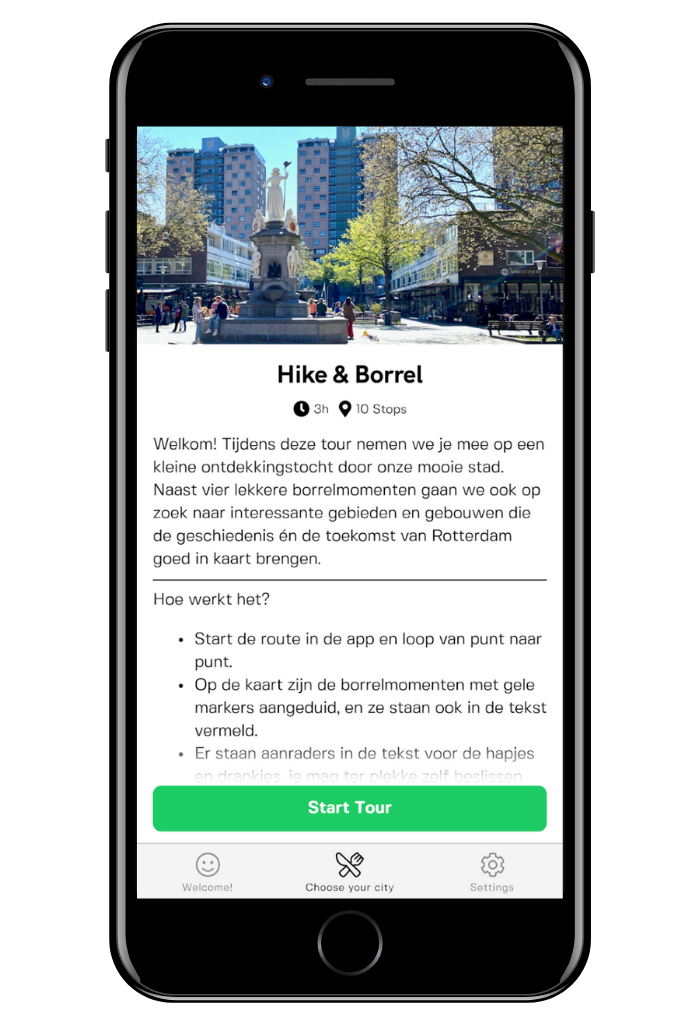 Drinking with Beers: Tours for Beer Enthusiasts
Explore local Indianapolis breweries and beer spots with this pocket-sized beer expert on these carefully crafted drinking adventures! This self-guided beer and brewery tours app is curated by Amy Beers, Certified Cicerone®. Access the audio guides and visual content to build a personalized tasting experience; all the while learning the history of each unique establishment as you navigate with the easy-to-use maps and directions. There are recommendations, fun facts, and tons of expert beer knowledge in the app for you to explore, too!
Download the app on Google Play or App Store.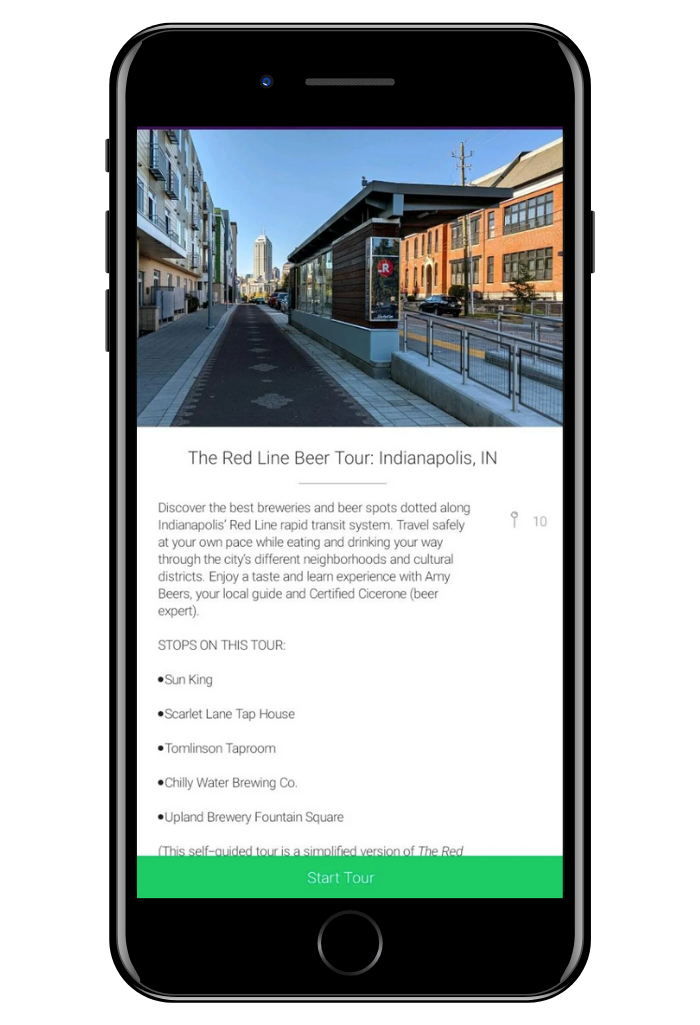 Dictionary of Sydney Walks
Sydney is known as the flavor capital of Australia. The city's multicultural heritage, the fresh produce and seafood on its doorstep come together to create one of the world's best places for food tours. The Dictionary of Sydney Walks app takes you on a journey through the city and into the greater Sydney region. With a GPS-enabled map, you can find your way to popular local restaurants and cafes easily. At each stop, detailed text and stunning historical imagery reveal the stories of the people, places, architecture and events that have transformed Sydney right in front of you.
Download the app on Google Play or App Store.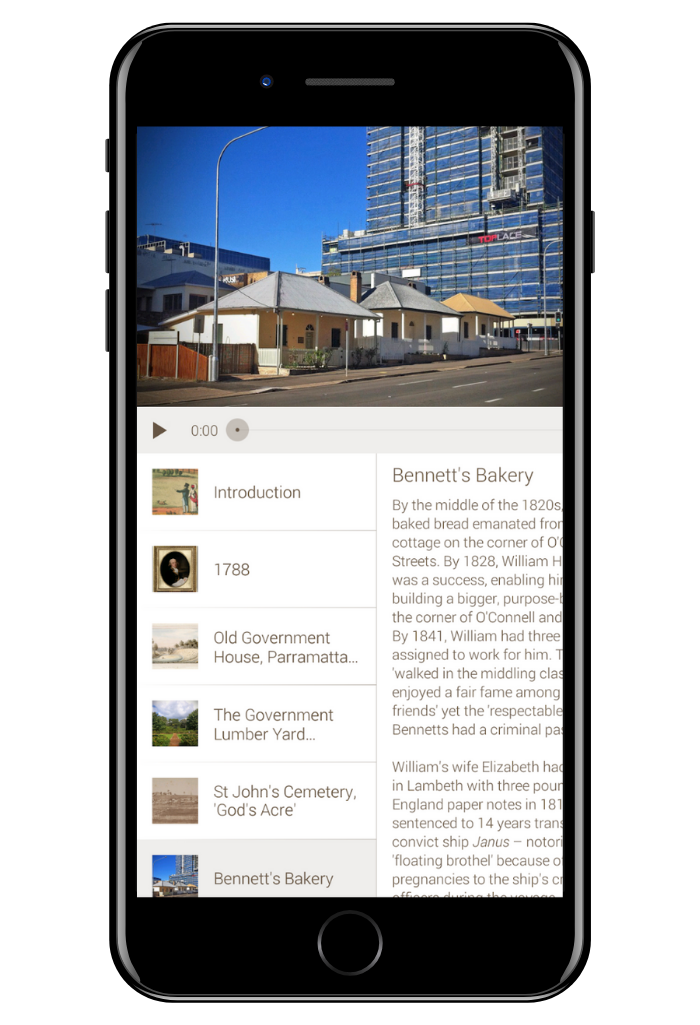 To build affordable city walk and food tours with simple clicks, check out the STQRY builder.