Digital collections democratize access to culture, history, and education. With the right design, they can bring your experience to the visitors who can't make the trip, or extend an in-person visit for your most engaged patrons.
Equally, online archives are an insurance policy; a means for institutions, organizations, libraries, museums, and galleries to create a digital footprint of their most important assets.
From preserving to sharing and collaborating, your collections are better online. STQRY Collect makes it easy to design a digital home that's as beautiful as your museum or gallery. Following is a walk-through of STQRY Collect, your solution for digital collections and community archives.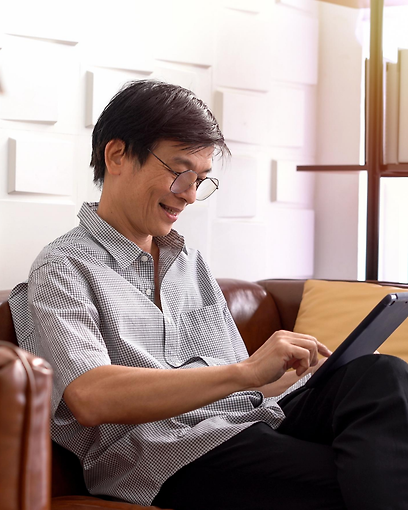 Key Benefits
More than a collections website, STQRY Collect is a dynamic tool that creates stunning digital repositories for a wide range of content, from individual images to intricate oral histories. Its design is simple but powerful, allowing no-code teams to upload, configure, publish, and share collections with ease.
Customized Configuration: We believe your digital interface should be an extension of your destination. With STQRY Collect, you can customize your metadata, storage options, themes, and publishing settings to align with your identity and needs.
Seamless Population: Our platform simplifies the process of populating your digital archive with multiple avenues for content integration. Use the API for easy uploads, go manual, or leverage the bulk import feature for efficient data migration.
Global Publication: Expanding your user base has never been easier. STQRY Collect offers versatile publishing options, enabling users to share their curated collections online via API integration or syndication feeds.
Content Reusability: Go beyond the limits of a single platform. With STQRY Collect, your assets can be repurposed across your platform ecosystem, including your mobile app, kiosks, website, smart TVs, and aggregators.
Simple is a Superpower
What sets STQRY Collect apart from other digital collection management platforms? Let's explore some of its unique attributes:
Digital Design: Whether a single image or a full collection, we believe your digital home should be as stunning as the real thing. STQRY Collect makes it easy to build beautiful collection websites, complete with powerful search capabilities, custom layouts, and support for all content types.
Online Asset Repository: Fundamentally, STQRY Collect operates as a robust digital object repository. Safe and powerful, it's a crucial part of preserving and sharing your digital property. Our powerful API connects your collection to your website, mobile app, kiosk, and more. With flexible storage options, you can access our cloud-based solution or opt for your own storage strategy.
Community Connection: More than curation, STQRY Collect makes community engagement easy with user comments, tagging, collaborative article writing, and file uploads. We designed the platform to promote a sense of access, ownership, and contribution among your users.
With your users in mind, STQRY Collect is designed to enhance experience and engagement:
Responsive Layouts
STQRY Collect's design is completely responsive, guaranteeing an optimal viewing experience on both desktop and mobile devices without any specialist knowledge.
Multimedia Support
With support for diverse content types, including images, audio, video, and animation, the platform caters to all creative mediums.
Download Options
Users can download high-resolution copies of images while adhering to licensing restrictions.
Search Engine Optimization
Each content item is assigned a clean URL for better search engine indexing and shareability.
Sharing Tools
Integration with popular social media platforms and sharing options encourages content dissemination.
Standards Compliance
STQRY Collect adheres to HTML5 and the latest web standards, enhancing compatibility with search engines and social networks.
Case Study: Taking Palmerston North Libraries Online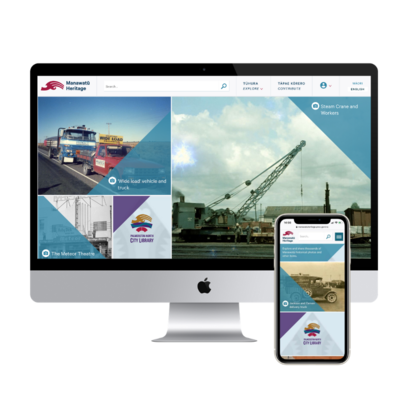 Located in Manawatu-Wanganui, New Zealand, Palmerston North Libraries and Communities has a mission: to inspire people to explore the pathways of the world. Their original online collections site was holding them back. Without mobile-friendly, intuitive navigation and the capacity to index across individual items, their digital collection was falling behind.
By pivoting to STQRY Collect, the Palmerston team opened a new pathway for their audience to explore. The Manawatū Heritage now lives on a STQRY-powered website. Users can explore individual items, browse by collection, or log in to start their own curatorial 'scrapbook' experience, collecting their favorite items, organizing them by sets and collections, and opting to share their groupings with a public audience or keep them private.
The Palmerston team took user engagement one step further with the 'Contribute' segment of their web app. This page allows users to upload their own media, including any interesting artifacts to add to their library or to submit articles in conversation with the community. These features redefine immersion as it relates to art and history and allow users to be more a part of these experiences than ever before. The Manawatu Heritage app offers a choice between English and Māori in the dropdown menu, and a 'Using the Site' page walks any user through the experience in both languages.
STQRY Collect is your solution for storing, managing, protecting, and showcasing your digital collections and community archives. Looking to go digital? Learn more about STQRY Collect.