Are you still wondering how to celebrate Halloween and enjoy your fall this year? Pod Hotels® has used the STQRY builder to bring you the ultimate NYC experience curator– Pod Hotels NYC App.
Stay at the Pod Hotels and experience New York City's unique charm during this fall season. The NYC App brings all the information you need to design an unforgettable New York City experience right to your palm.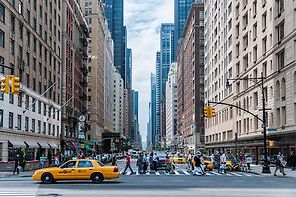 Halloween Tours
The 'Haunted' List
On the Pod Hotels NYC App, you can find a list of everything haunted in the area. Fears come to life in Jekyll & Hyde Club's Asylum, while the House of Spirits hosts cocktail soirees that are unlike any other party.
Halloween Cruises
The Halloween Brunch Cruise 2021 is a perfect way to celebrate the spooky season with friends. During this 2-hour trip on the Spooky themed Cruiser, the Manhattan Skyline and Brooklyn Bridge fill your landscape, while bottomless mimosas and a delicious four-course brunch indulge your other senses. If you are planning to travel with your little ones, the Halloween Kids Spooky Cruise is a wonderful choice, too. This cruise comes with a spooky goody bag, costumed character performances, and unlimited candy along the whole trip.
CityFox Halloween Festival
This two-night festival is Avant Gardner's biggest event and most immersive production to date. Hosted at the Brooklyn Mirage, CityFox's lineup is featuring over 40 world-class artists across five music stages. Interactive rooms and rooftop lounges allow you to enjoy the wild nights of festivities any way you choose.
Village Halloween Parade
The Village Halloween Parade is the nation's most creative public participatory event. This year, the parade is dedicated to children who could not celebrate Halloween last year, with the giant Puppets designed by children leading the way down the streets of Greenwich village. The All-Star Thriller Dancers are back, along with Randy Rainbow's magical power that brings happiness to all!
If Halloween isn't your thing you can still immerse yourself in New York City's vibrant cultural identity and artistic flair with these other fall tours.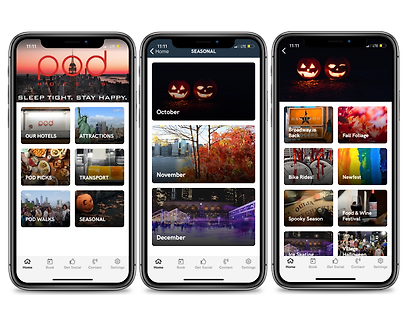 Broadway Is Back
After a year and a half of closure, Broadway shows and musicals are back and bustling in the theater district. From The Life and Times of the Temptations to the classic Disney story of Aladdin, the shows feature a range of themes for you to explore and enjoy.
Newfest 2021
If the Broadway shows and musicals are still not enough to satisfy your artistic craving, the 2021 hybrid edition of the New York LGBTQ+ Film Festival presents over 130 films in theaters throughout Manhattan and Brooklyn. The festival brings together a diverse community of filmmakers and audiences, creating joyful spaces and meaningful conversations to celebrate the many facets of our lives.
Fall Foliage
For an experience closer to nature, explore the parks and walkways of NYC to immerse yourself in the reds, browns, and yellows of the changing foliage. Central Park and the great lawn are two must-see spectacles at this time of the year. Alternatively, you can visit Belvedere Castle and enjoy views of the landscape from a historical highpoint. Or if the water is calling you, the Seastreak Fall Foliage Cruise is another great way to make memories and experience the magic of changing seasons. With comfortable seatings, an open-air top deck, and 360-degree panoramic windows, the cruise takes you to experience breathtaking views of Manhattan, the Palisades and the Hudson River draped in brilliant autumn colours.
Apart from the dedicated Halloween and fall tours, here are some other fun year round activities listed in the App.
Pod Walks
Pod life is not only about staying comfortably in your hotel room. Pod also offers city tours by foot and subway - a perfect way for both first-time visitors and New York experts to discover the city with other Pod-ers.
Gray Line Bus Tours
Gray Line Bus Tours are convenient for discovering New York's uptown and downtown. With the iconic double-decker red bus, you can hop on and off to explore at your own pace. There are also special premium trips for shopping fans and travellers who want to experience New York City's night wonder.
This is all on the Pod Hotels App and with you in one simple click, powered by STQRY.