Last month, STQRY launched a number of fascinating and engaging apps globally. Read on to learn more about the latest "Apps Gone Live," featuring all kinds of destinations – from landmarks and museums to cities and universities.
Presidio Museum Tours
Travel back through time to 1775 and explore the historic Presidio Museum in Tucson, Arizona. An authentic recreation of an original Spanish presidio (fort), the museum includes a 2,000-year-old excavated Native American pithouse, an original Sonoran Row House, and depictions of soldiers' quarters along with what the presidio would have looked like at full occupancy centuries ago.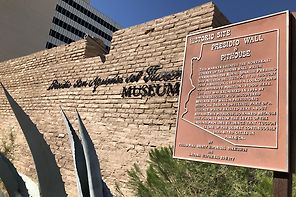 Presidio Museum Tours
The STQRY-powered app includes two tours of the Presidio San Agustin del Tucson Museum and the Turquoise Trail. While the museum tour covers each of the aforementioned highlights, the Turquoise Trail tour is a 2.5-mile walking loop that immerses participants in the architecture, history, and culture of Downtown Tucson.
Tour Macon
Welcome to the city of Macon, Georgia where there's something remarkable to experience year-round! Whether you'd like to dive into their deep-rooted history of soul music or immerse yourself in their one-of-a-kind cherry blossoms in the springtime, Macon is a hidden gem of the South that you won't want to miss.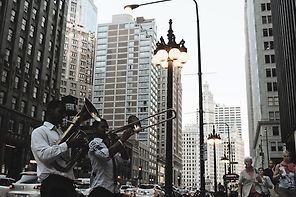 Tour Macon
With the STQRY-powered Tour Macon app, choose between three self-guided tours complete with detailed maps of the locations and accompanying audio to narrate your travels. In addition, read engaging descriptions about each of your tour stops and learn firsthand why Macon is known as The Place Where Soul Lives.
African American History Trail
Visit Prince William County's African American History Trail in Virginia and celebrate the immense contributions of Black citizens made there throughout history. Learn that without individuals like Benita Fitzgerald Mosley, James Robinson, Fannie Fitzgerald, and many others, the county and its diverse community would not be the same as it is today. Along the trail, learn about the history, arts, and culture of the region and how it can be tied back to some of Prince William County's most influential individuals.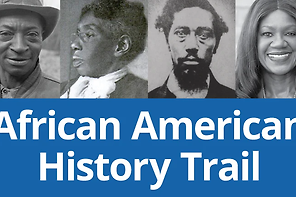 African American History Trail
Explore landmarks such as Agnewville and Leesylvania State Park while you listen to fascinating stories and read about their significance to the region's rich legacy of African American hardship and achievement.
Other apps relaunched on the STQRY platform include:
Arkansas Natural Heritage Commission

MacArthur Museum of Arkansas Military History
Cranbrook Educational Community
Flagstaff Convention and Visitor's Bureau
Essex County
Finger Lakes State Parks
Elizabeth Cady Stanton Hometown Association
Sconset Geotextile Tubes
Wabash County Museum
Cabot's Pueblo Museum
The Rose Garden at Mesa Community College
Museum Without Walls
Whitaker Museum live
Zedler Mill Park and Museum Tour
Edison and Ford Winter Estates
Naperville Park District Mobile Tours
Mt. Vernon-Lisbon
Barksdale Global Power Museum
Colonel Allensworth State Historic Park
Naval War College Museum
Autrey Mill Nature Preserve & Heritage Center
Turtle Tour
Charleston County Parks and Recreation Commission
Buena Vista Museum of Natural History & Science
The Casements
Arts Downtown Tour
The Charles Hosmer Morse Museum of American Art
Historic Golconda Audio Tour
Miami Beach Botanical Garden
Bellingrath Gardens and Home
Old Westbury Gardens
Old Baldy Lighthouse Audio Tour
Philbrook Museum of Art Mobile Guide
Boulder City Walking Tour
Peters Canyon Regional Park Tour
City of Birmingham Tour
Vermont Folklife Center
Grace Church
Emily Dickinson Museum Tour
The Edgar Allan Poe Cottage
St. Ignace Boardwalk
Colorado Railroad Museum
Key West Tropical Forest & Botanical Garden
New Jersey Botanical Gardens Skylands Tour
Havencrest Castle