As new Covid variants emerge and global vaccination efforts remain challenging for a myriad of reasons. Covid will continue to impact many industries around the world, particularly tourism, hospitality, and events.
Museums, most of which rely at least in part on ticket sales and gift shop revenue, took a major hit during the height of Covid. The global market for museums, historical sites, parks, and zoos is predicted to grow from $41.84 billion in 2020 to $48.53 billion in 2021, as these sites shift their operations to handle increased capacity once again.
In order to regain momentum, a lot of changes are required. While your organization has surely pivoted in order to adjust, you might not have implemented all of these best practices. Let's look at some important ways that you can meet visitors' current expectations for both safety and enjoyment.
1. Offer self-guided tours using visitors' own mobile devices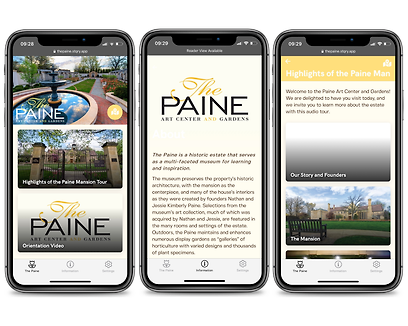 One of the best ways to meet visitors' expectations in the post-Covid environment is to offer a tour guide app that works on their own phone. There should be no need to rent old-school audio devices and headphones. Your staff won't have to worry about sanitizing audio equipment, and more importantly, visitors won't have to fret over putting a public audio device so close to their face.
When you use STQRY, you can build a mobile tour guide app in a matter of weeks, without having to custom code it in-house or hire a software development agency. Use the app to share biographies, origin stories, and other details via text, images, audio, and video content.
2. Eliminate the need to touch physical displays
Some museums have physical displays that play audio or video content with the touch of a button. Others offer information on pages that visitors can flip through. Once again, it's important to offer content to visitors without them having to touch public items. Although physical displays can be continuously sanitized, they still don't offer complete comfort and enjoyment for visitors who want to experience the museum worry-free.
If you use a mobile guide app builder like STQRY, you can add your existing content to your app. Each feature or piece of art can have its own page in your app, and you can add audio, text, and imagery to each page. Because you already have the information in physical displays, building out your app should be quick.
You can allow visitors to thumb through the appropriate content themselves, or use STQRY's geo-trigger features to notify visitors of available content when they pass by an asset or installation.
3. Sell tickets online so there are no in-person lines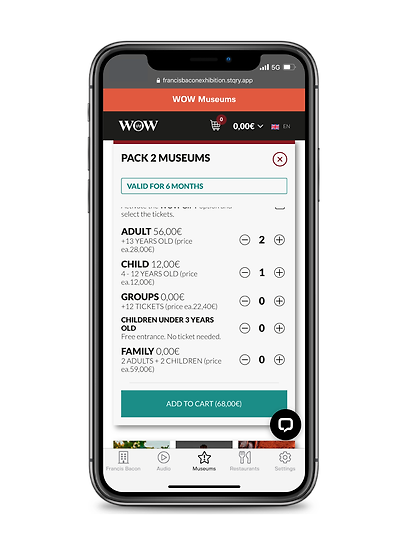 Waiting in line should be a thing of the past. Lines can increase visitors' concerns over Covid safety, and they don't make for an enjoyable experience anyhow.
If you don't have this setup already, invest in online ticketing capabilities. And if you already sell tickets from your website, consider going the extra mile by adding your ticket checkout to your mobile guide app. This way, visitors can purchase tickets from your app when they're ready to visit again. And if you have a season pass, visitors can purchase it while enjoying your museum and app content.
4. Reduce crowding at the gate with timed entry and automatic ticket activation
Another way to reduce long lines and crowds is with timed entry. Many ticketing platforms include this feature. You might allow people to come to the museum on the hour or half-hour. Visitors will have to choose their slot ahead of time, with a maximum number of tickets available for each time slot.
Automated ticket activation can be useful as well. Just as STQRY uses bluetooth technology as one of our mechanisms for geo-triggering content, the ticketing platform Oxynade uses bluetooth technology to accept digital tickets, so that when a visitor passes through the door or gate with their mobile device in their possession, the ticket will automatically be activated and can't be re-used or transferred. This means there's no need to stop at the gate. For museums where crowding isn't a major concern, that sort of automation isn't necessary. Having a staff member scan QR codes will work just fine to keep lines moving and reduce crowding.
5. Maintain visitor counts within the museum at all times
With social distancing requirements having relaxed in most regions, you can increase the capacity of your museum. But visitors may not feel comfortable with pre-Covid crowds. For example, if your pre-Covid occupancy was 600, and you admitted 200 guests at a time during the height of Covid in 2020, you might find that 450 should be the max for your "new normal." If you're not sure, survey guests and talk to staff to get their take. Operating at 70 - 90% of your previous capacity might be more comfortable for everyone. If you tend to get busy with walk-ins, make sure that you advertise clearly on your website that purchasing tickets in advance is strongly advised.
6. Provide easy-to-access information about restrooms and other amenities
You also need to let visitors know where they can find restrooms, hand sanitation stations, cafes, and other important features on your site. With the rapid digital transformation that Covid brought to every industry around the world, visitors will naturally expect this information to be available in your mobile guide app.
You could create a page in your app where you clarify what amenities are available, and where they are located. If you have a very large museum, you might also want to provide this information on certain pages. For example, if you have a temporary exhibition near a restroom or sanitation station, you could include a small italicized line of text explaining what's nearby at the top or bottom of the description of this exhibition.
Essentially, you want your visitors to know that you're taking care of them, and want them to have a great experience. In the post-Covid world, it's important to provide contactless experiences for those who expect them. And of course, the non-digital folks can still ask for directions.
Most museums are not completely endowment-based. Your sales still matter. When you provide a great experience for your visitors, you'll reap the benefits of positive online reviews and word-of-mouth recommendations. Creating a self-guided mobile app is a clear way to win. Use your app to offer helpful resources and insightful content that will deepen the visitor experience — all on their own devices.
Easily build a self-guided tour experience, with no coding required.