No code technology is a life saver for non-technical staff who need to create digital experiences for their customers or audience. It can be used by program managers, marketing managers, visitor experience managers, and others.
There are many different types of no code platforms, usually ranging from niche website builders to app builders. You can develop customer-facing sites, internal wikis, mobile tour guide apps, ecommerce stores, and more.
In this post, we dive into what no code technology is, how it works, and how to choose the right solution for your needs.
What is no code technology?
No code technology refers to any platform that you can use to build a digital experience for your customers, clients, visitors, or colleagues. With no code technology, non-technical staff can quickly deploy high quality apps and websites without having to enlist the help of busy internal development talent or hiring an external software development agency.
No code platforms utilize templates, drag and drop functionality, media uploaders, text forms and other features in order to turn user activity into code behind the scenes.
What are the benefits of no code platforms?
By using no code technology, you can develop websites and mobile applications in a fraction of the time, and at a much lower cost.
For example, World of Wine, a cultural district in Porto, Portugal, was able to develop a mobile app for a Francis Bacon art exhibit in just 3 weeks.
If they hadn't used STQRY as their no code app builder, a conservative estimate would have placed app time development at 6 months at a bare minimum. What's more, the cost to develop an app from scratch would have been around $90,000+ with at least $12,000 in annual maintenance fees, while a no code platform should cost just $2,000 - $5,000 per year without a massive initial investment.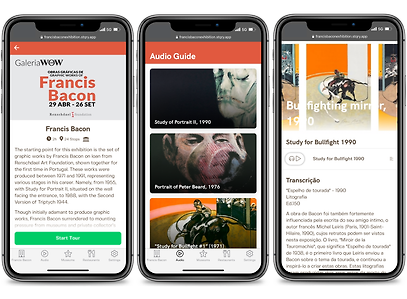 Another benefit of a no code platform is that the costs will be clear upfront.
You will know all of the fees that you'll have to pay in order to provide the app to your users.
But when you're hiring a software development agency, on the other hand, you can be hit with surprise costs due to unexpected development hurdles that extend your project timeline by months. You have to front all of the risks of new software development.
How is this different from low code technology?
Low code technology is very similar to no code technology in that it saves time by productizing certain app functionality so everything doesn't have to be built from scratch.
The difference is that while no code platforms are designed for use by non-technical staff, low code solutions are created for developers. Some coding is required. For example, a developer could embed a data importer tool like Flatfile so they don't have to build a CSV upload feature from scratch. By the same token, coding frameworks like Laravel and React are becoming more popular so that developers can quickly install pre-built functionality like asset management, user permissions, and more.
No code platform examples
Here are three examples of no code solutions to help clarify this type of technology even further.
1. STQRY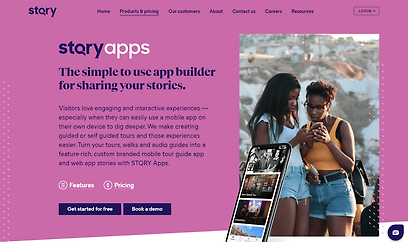 STQRY offers a mobile tour guide app builder for museums, galleries, universities, cultural institutions, tour guide companies, and other visitor attractions. Visitor experience managers or program managers use STQRY to create tour content that is available on visitors' own devices.
This is great for either supplementing or replacing in-person guided tours or audio device rentals (the latter of which is unsanitary and outdated).
STQRY users can organize their content into one tour or multiple tours with as many stops as they'd like. Stops can include text, imagery, audio tracks, and video to help tell the stories of that art work, building, or other feature.
2. Buildfire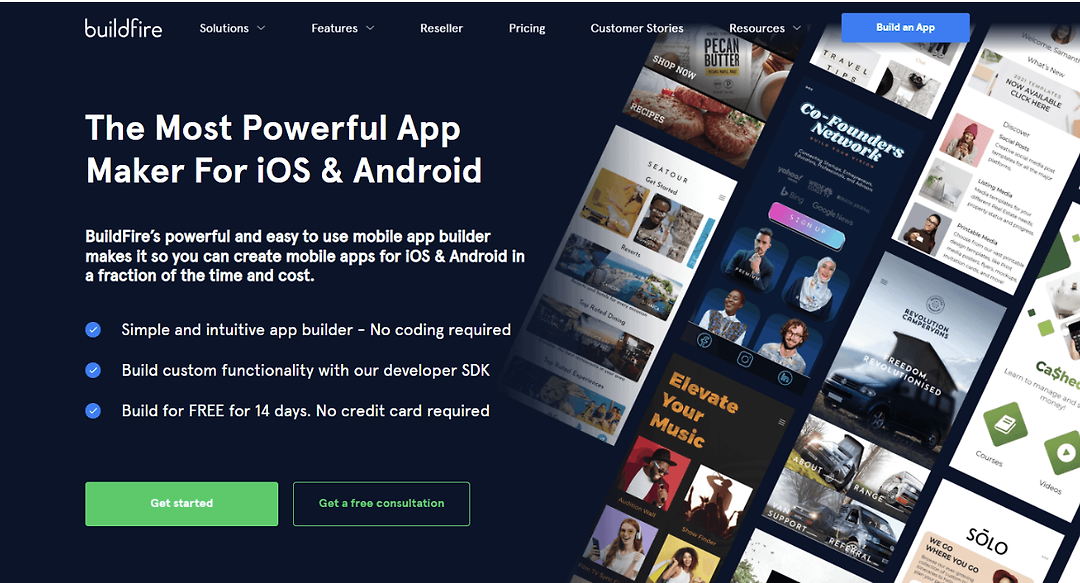 Buildfire is an app building platform that can be used for any type of mobile app for any type of company. You can use it to make a social networking app, an ecommerce app, a fitness or wellness app, and a media player, such as a custom podcast or video player.
For example, Kids Learning Tube used Buildfire to create an educational media app.
The downside of a platform like this is that because you can build any app under the sun, it is complicated to use, and may require more technical comfort than other no code platforms.
3. Wix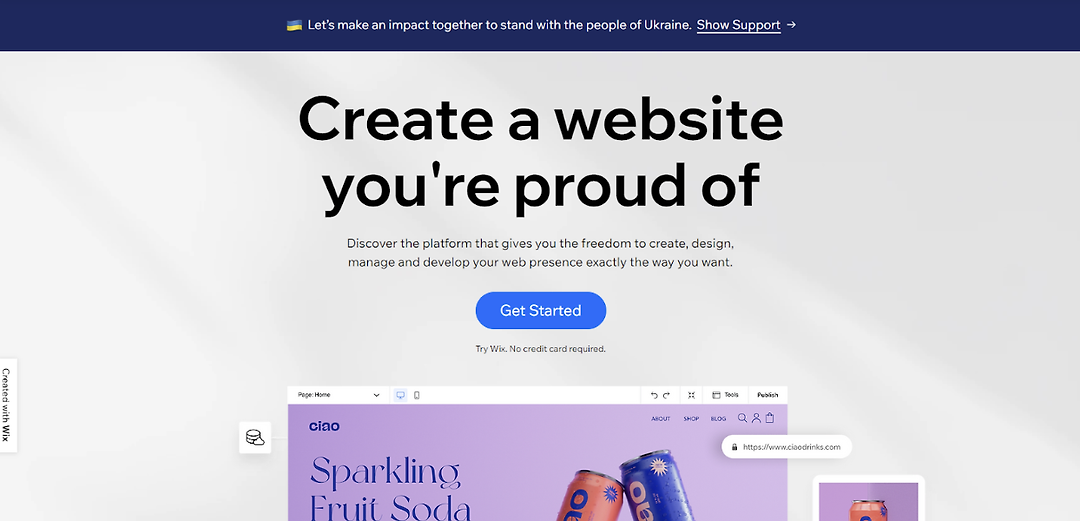 Wix is a popular example of a no code software. Rather than hire a web development agency, small business owners can use Wix to create their own website.
Instead of having to learn custom HTML and CSS (which was required 15+ years ago) in order to develop a website, users only need to select a template and then drag and drop different elements, such as images, text, and icons, in order to design each page.
The code is happening on the backend, but Wix automatically creates that code based on the user's actions.
How to choose the right no code technology
If you're interested in using no code technology to create digital experiences for customers or visitors, here are some important tips for choosing the right platform.
Designed for creating the exact type of app you want to make
First of all, we recommend that you choose a platform designed for creating the exact type of app or website that you want to create.
This will provide some guardrails, make it faster and easier for your team, and ensure that the UX of the app is simple and clean.
If you want to create an ecommerce shop so that customers can purchase t-shirts and stickers, you should build it with a platform like Shopify, which is designed specifically for ecommerce.
And if you want to build a mobile tour guide so visitors can engage with your multimedia content on their own terms, then use a platform like STQRY. You'll get the features you need with a lot less hassle. For example, with STQRY, you can easily create tour maps and location-triggered content. If you were to attempt to do this with a generic app-builder, it would likely require some technical expertise.
Offers hands-on customer support
When choosing a no code platform, make sure the company offers excellent customer support. The support team should be able to consult with you on how to best build your app or website and how to organize your approach.
They should also be ready to advise you on any perfect-fit features to add to your app that you hadn't thought of yet. For example, adding a payment processor for ticket sales or offering multilanguage content.
Pricing that fits your needs
And lastly, make sure that the platform offers customizable pricing, so you don't end up overpaying for features that you don't need.
Most no code and low code platforms offer subscription-based pricing, so calculate what you'll pay each year when you're assessing potential ROI. Ask if there are any extra costs that could arise throughout the year.
Want to use no code tech to your advantage?
Build a mobile tour guide app with STQRY in just a few weeks. We offer easy features, transparent pricing, and consultative support.