How do you want visitors to feel as they meander through your museum, gallery, or cultural site? What do you want them to walk away with? What sort of things do you hope they say to family and friends about their visit?
To get to these goals, you'll need to agree upon a visitor experience strategy. It's essential to clarify your strategy so that you can get all stakeholders onboard and work collaboratively to improve the experience.
Benefits of a visitor experience strategy
A visitor experience strategy is a documented plan with goals, projects, timelines, and collaborators and covers a variety of visitor experience (VE) aspects, such as education, technology, and safety.
When your organization has a clear VE strategy, you can experience the following benefits:
Greater impact on the community and visitors.
Easier to apply for funding, because you already have your goals and plans agreed upon.
Improved alignment between marketing and experience for accurate visitor expectations.
Improved collaboration between different departments.
A more positive visitor experience, better online reviews, and more word-of-mouth growth.
10 key elements of a visitor experience strategy
To craft a comprehensive strategy, you need to consider every possible element that can impact the visitor experience.
Keep in mind that these elements can intersect. For example, it's important to consider how different technology solutions could positively impact each of these aspects.
1. Education and community goals
What do you want visitors to learn? Your organization might have different goals for spreading awareness, combatting misconceptions, and positively impacting the community.
All other visitor experience elements should be grounded in your organization's purpose.
2. Visitor demographics and learning motivations
According to museum visitor experience researcher John Falk, there are 5 different motivations for visiting a museum: Explorer, Facilitator (guiding family and friends), Experience Seeker, Professional, and Recharger.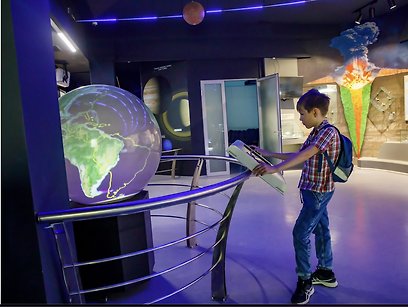 It's important to not only satisfy the needs of different age groups, but learn motivations as well. For example, the Recharger might enjoy relaxing spaces to be amongst nature or art, while the Professional will want access to information.
3. Sensory learning experiences
The neuroscience of learning teaches us that we retain information when our brains are creating more neural connections. This happens through active learning, emotional learning, and engaging more of our senses.
Consider ways to bring emotional stories and a multisensory experience to your site. For example, you might create an audio guide app with tracks that feature voice actors.
What makes a good guided tour? It allows visitors to discover the history of a park or historic site in an interesting and engaging manner through the use of audio, video, text, photos, and maps. It's accessible, and free from barriers of use for all visitors. It reveals details of elements along the tour that visitors would not have encountered without the app. The information shared adds a deeper meaning and significance to visitors' experience of a place.

— Valérie Chartrand, Senior New Media Analyst with Parks Canada
4. Languages and accessibility
Knowing your visitor demographics is important when crafting multilanguage experiences. Depending on your location and budget, you might try to satisfy the most popular 2 - 5 languages for your visitors. You can create multilanguage content for your mobile tour guide app, important signs, and your marketing campaigns.
It's also important to meet any accessibility requirements and cater to hearing-impaired, vision-impaired, and handicapped visitors. Be sure to review your wheelchair accessibility, transcribe your app's audio content, offer materials in braille, and more.
5. Technology
Is your museum or cultural site falling behind?
Assess your technology to find out if you have…
These sorts of apps can meet visitor expectations while streamlining operations.
Check out our list of the top museum software for more inspiration.
6. Safety, capacity planning, and bathrooms
A visitor can't have a great experience without the basics.
Review your site safety, capacity planning, and bathroom sizes and availability. You can use visitor research surveys to find out about negative experiences. Not everything can be easily solved, but you'll be able to set goals for long-term planning, such as adding another bathroom.
If you have a mobile guide app, make sure to add safety features, such as alerts for when trails are closed.
I have no doubt that the alerts and the app have helped reach users and save lives on the trails, as well as tens of thousands of taxpayer dollars.

— Joey Martin, District Recreation Staff Officer, Sequoia National Forest
7. Gift shops and restaurants
The for-purchase items and add-on experiences that you offer can have a massive impact on the overall visitor experience.
Make sure that you're offering products and books that will help visitors learn even more about the subject or time period. And of course, curate fun gifts for all ages.
Try surveying visitors to find out their thoughts on your gift shop and cafe. Were they expecting to see other products? Were they disappointed? Is there a fan-favorite product that you can expand upon?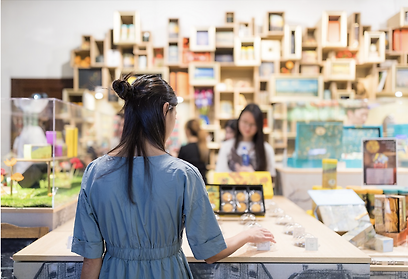 8. Staffing
When there aren't enough staff members, the visitor experience can suffer. Long lines lead to frustration, which leads to bad reviews and negative word-of-mouth.
Consider where you need to add new staff members and technology that can ease the burden. For more help, check out our article on how to address staffing shortages in the visitor attraction industry.
9. Environmental sustainability
Everyone needs to do their part to help slow the climate crisis. Make sure that your visitor experience strategy factors in sustainability.
Here are some ideas:
Adopting low-energy and low-water appliances.
Offering tips for visitors to lower their carbon footprint at home.
Offering more sustainable gift shop products.
Using post-consumer recycled materials in your cafe.
Creating displays to communicate your sustainability initiatives to the public.
10. Marketing and at-home experiences
The visitor experience continues outside of your museum or cultural site.
For some visitors, their first experience of your brand is your marketing, so make sure it communicates emotions and information that you want to convey.
Meanwhile, other visitors will continue to check out your website and app after their visit, so be sure to provide ways for them to deepen their experience at home.
How to create a visitor experience strategy that satisfies all elements
To improve your visitor experience, follow these steps:
Assess and review all elements of the current visitor experience.
Define your organization's purpose and branding.
Agree on overarching VE goals.
Draft a detailed strategy plan with initiatives and timelines.
Continuously update your documented strategy.
Your visitor experience strategy should be updated every 3-6 months to account for new goals, funding, and priorities.
To create beautiful mobile guide apps and digital collections websites, check out STQRY.